Luzerner Sinfonieorchester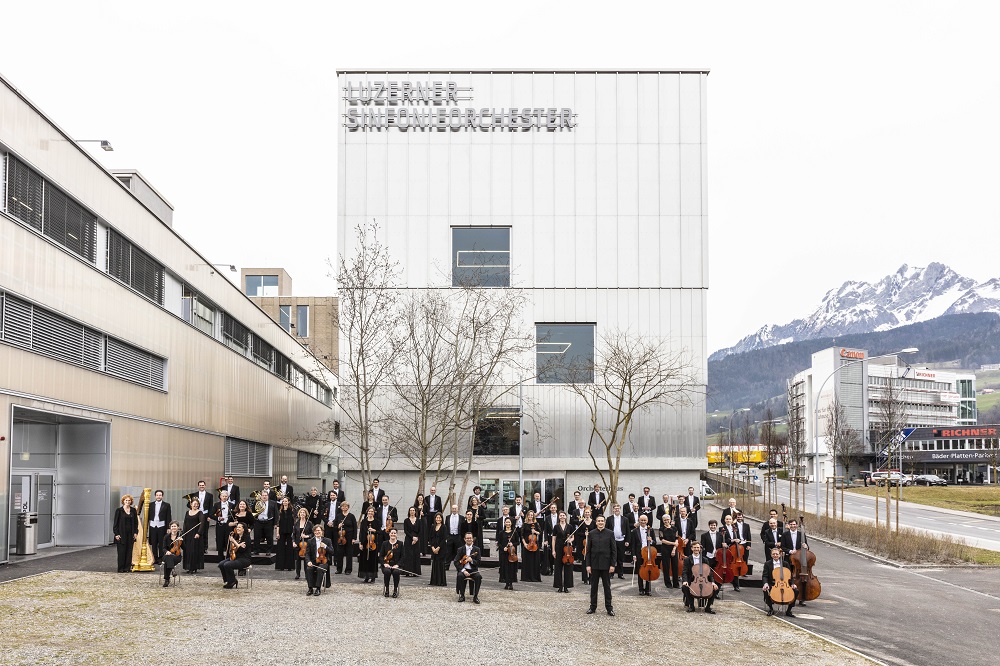 brief information
The 2021/22 season of the Luzerner Sinfonieorchester with its new principal conductor Michael Sanderling focusses on the great late Romantic repertoire, top-class soloists and (un)expected programmes. The significant expansion of repertoire has been made possible by the long-awaited enlargement of the orchestra since the beginning of the season.
Johannes Brahms is the first focus: under the direction of Michael Sanderling, the Luzerner Sinfonieorchester is going to work on a complete recording of all four Brahms symphonies this season. A second symphonic focus will be the cycle of Anton Bruckner's symphonies. Michael Sanderling will also celebrate his inaugural concert with Bruckner, which is the official opening concert of the season at the same time. (20 October 2021). Soloist of this evening is violinist Julia Fischer with Suk's Fantasy in G minor for violin and orchestra.
Another season-highlight is the "Shostakovich 10" project, for which the South African artist William Kentridge is creating a film to accompany the symphony. The world premiere of this exclusive commission for the Luzerner Sinfonieorchester will take place at the KKL on 15 June 2022.
"Le piano symphonique" is the name of the orchestra's new annual piano festival. Each February, the programmes will focus on a "piano composer" from a symphonic perspective, complemented by solo and chamber music works. Here, too, Johannes Brahms is the inspiration for the kick-off of this new festival. The series "Le piano symphonique" will be deepened with a cyclical performance of all five piano concertos by Camille Saint-Saëns, whose 100th death anniversary is celebrated in 2021, plus a selection from his extensive chamber music oeuvre.
This season, the Lucerne Symphony Orchestra will once again be hosting top-class conductors and soloists: violinists Julia Fischer and Gil Shaham, pianists Fazıl Say, Anna Vinnitskaya, Martin Helmchen, Seong-Jin Cho and Nicholas Angelich, cellists Sol Gabetta, Steven Isserlis, Johannes Moser and Gautier Capuçon, and guest conductors Pinchas Steinberg, Charles Dutoit and Stanislav Kochanovsky, among many others. Finally, pianist legend Martha Argerich puts the preverbial "icing on the cake" with the "Carnaval des animaux" (9 November 2021).
And last, but not least: right at the beginning of the season, the Lucerne Symphony Orchestra introduces a new family-format in the Orchesterhaus to their audience: the "Commented Concerts". The first concert is all dedicated to Brahms' Fourth Symphony (19 September 2021).
Season programme 2021/2022 as issuu-version
Luzerner Sinfonieorchester youtube channel
Luzerner Sinfonieorchester on Facebook
Luzerner Sinfonieorchester on Instagram
read more