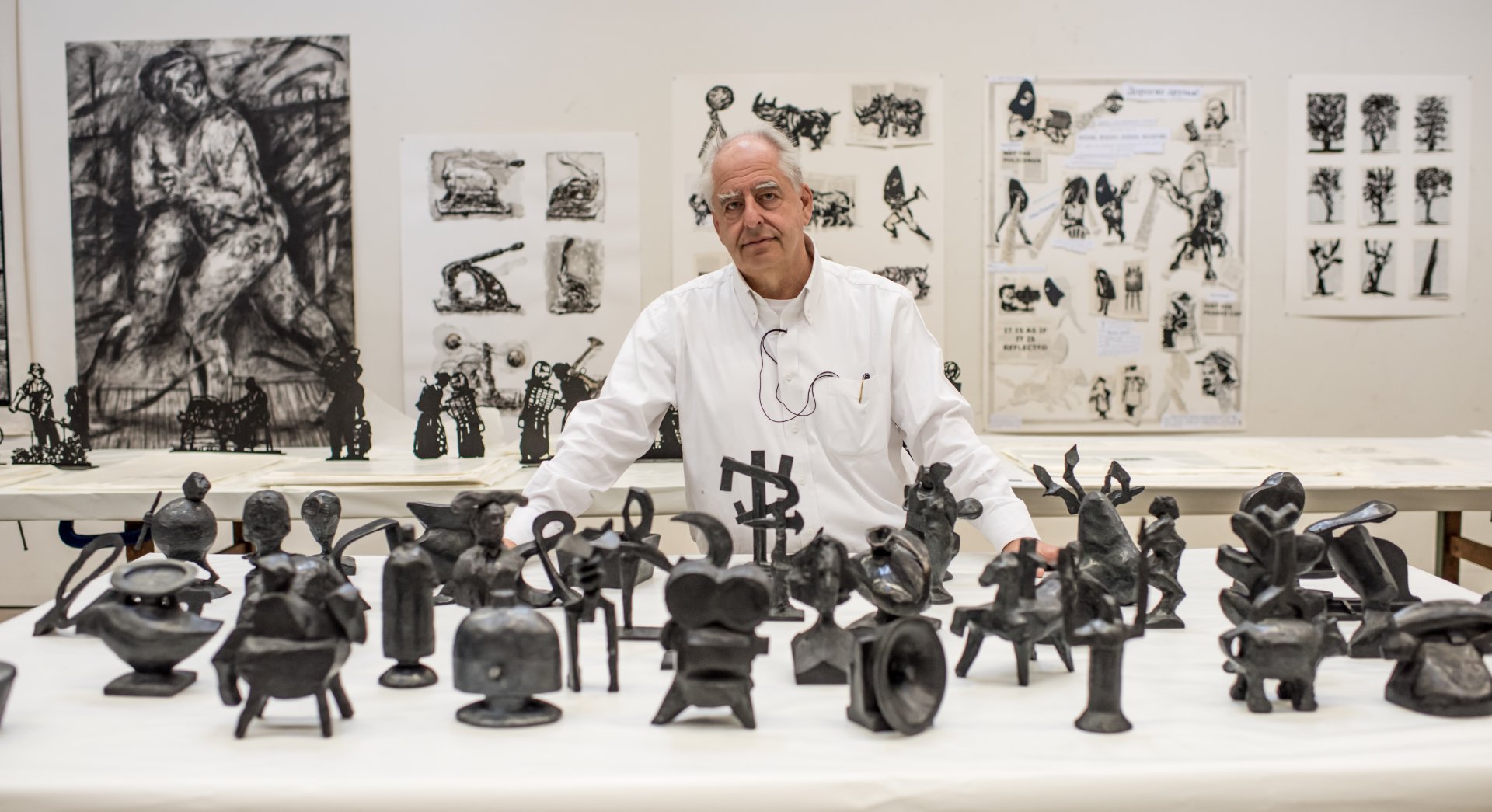 May 12, 2022
Premiere of William Kentridge's "Oh to Believe in Another World" 15th June
Premiere on 15 June 2022 of the topically relevant animated film by William Kentridge to Shostakovich's Tenth Symphony. The Shostakovich expert and chief conductor Michael Sanderling will conduct the Luzerner Sinfonieorchester at the KKL Luzern and the Pompeii Theatrum Mundi Festival.
If there is one personality in the international cultural scene who deserves the title of "universal artist", then it is certainly William Kentridge. Born in 1955 in Johannesburg, Kentridge studied politics, African studies and fine arts in his native city, attended the Jacques Lecoq theatre school in Paris and then worked as an actor, designer and theatre director. Since the 1990s, Kentridge's works have been shown in important museums and galleries throughout the world and his opera stagings performed at major concert venues.
William Kentridge has already created a large number of opera stagings, including for Alban Berg's "Wozzeck" and Dmitri Shostakovich's first opera, "The Nose". Now, at the behest of the Luzerner Sinfonieorchester, he has returned to Shostakovich and produced an animated film to go with the latter's Tenth Symphony. The premiere will take place in KKL Lucerne on 15 June 2022.  Michael Sanderling will conduct the Luzerner Sinfonieorchester in Shostakovich's Tenth with the premiere of the film "Oh, to Believe in Another World" on June 15 at the KKL in Lucerne. Another concert there is planned for June 16. The dates have not been chosen at random, as the project's timing and artistic concept fit in well with those of the art fair Art Basel, which runs from June 16 to June 19, with some pre-events already taking place from June 12.