Schumann Quartet
String Quartet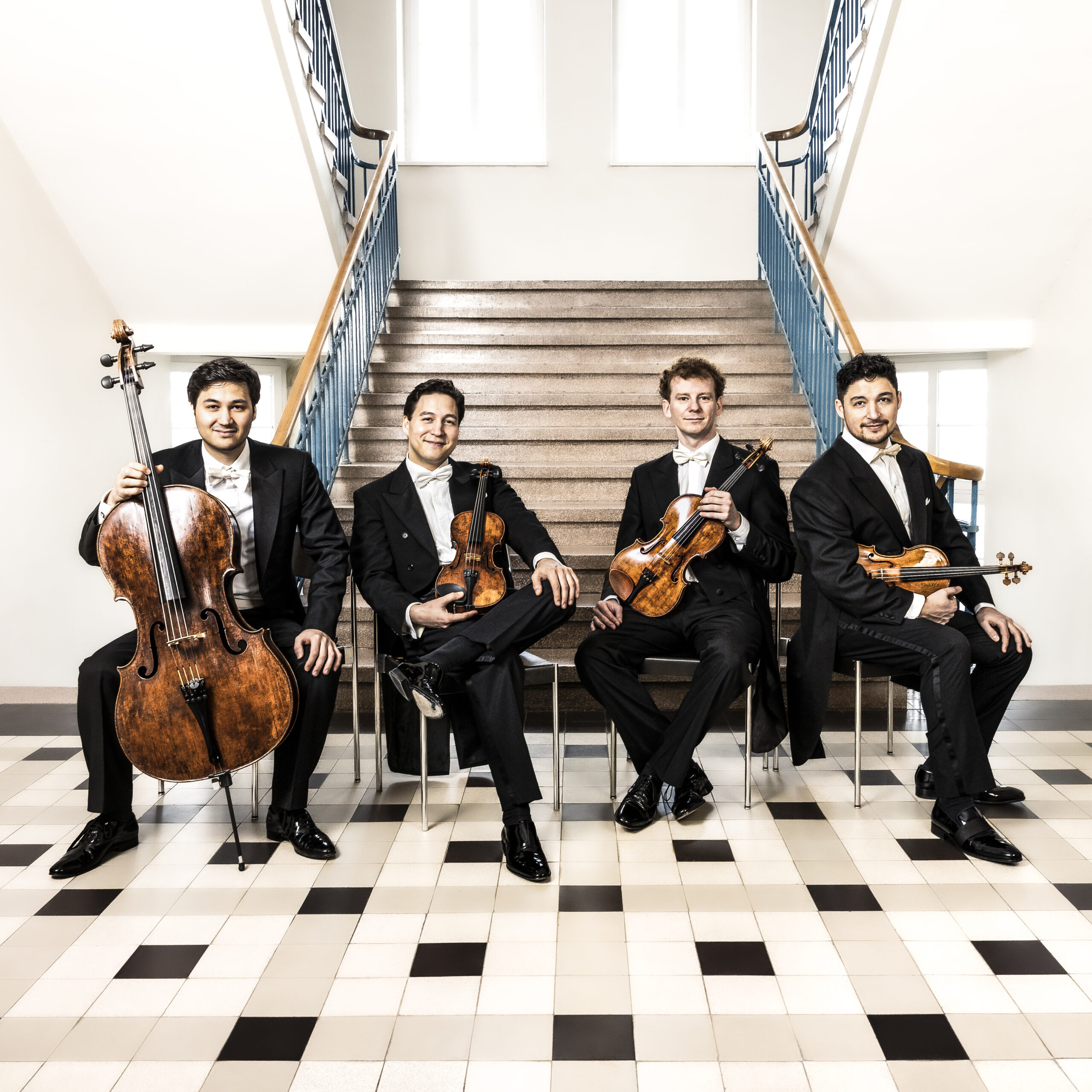 String Quartet
Biography
The three brothers Mark, Erik and Ken Schumann have been playing together since their earliest childhood – meanwhile violist Veit Hertenstein completes the quartet. The four musicians enjoy the way they communicate without words. Although the individual personalities clearly manifest themselves, a common space arises in every musical work in a process of spiritual metamorphosis. The quartet's openness and curiosity may be partly the result of the formative influence exerted on it by teachers such as Eberhard Feltz, the Alban Berg Quartet, or partners such as Menahem Pressler.
Awards, CD releases – it is always tempting to speculate on what factors have led to many people viewing the Schumann Quartet as one of the best in the world. But the four musicians themselves regard these stages more as encounters, as a confirmation of the path they have taken. They feel that their musical development over the past two years represents a quantum leap. "We really want to take things to extremes, to see how far the excitement and our spontaneity as a group take us," says Ken Schumann, the middle of the three Schumann brothers. They charmingly sidestep any attempt to categorise their sound, approach or style, and let the concerts speak for themselves.
Its album "Intermezzo" (2018 | Mendelssohn Bartholdy, Schumann und Reimann with Anna-Lucia Richter) has been hailed enthusiastically both at home and abroad and received the award "Opus Klassik" in the category quintet. It is celebrated as a worthy successor to its award-winning "Landscapes" album, in which in which the quartet traces its own roots by combining works of Haydn, Bartók, Takemitsu and Pärt. Among other prices, the latter received the "Jahrespreis der deutschen Schallplattenkritik", five Diapasons and was selected as Editor's Choice by the BBC Music Magazine. For its previous CD "Mozart Ives Verdi", the Schumann Quartet was accorded the 2016 Newcomer Award at the BBC Music Magazine Awards in London. In 2020 the quartet has expanded its discography with "Fragment" and his examination of one of the masters of the string quartet: Franz Schubert.
Special highlights in the 2023/2024 season: In autumn 2023, the ensemble will perform the
opening concert for the new hall at the Royal Irish Academy of Music in Dublin, perform at the
Dvorak Prague International Music Festival, and give a concert in Linz in honor of the great patron
Elisabeth Sprague Coolidge, among other events. In January 2024, they will perform two concerts
of works by Aribert Reimann in Madrid on the royal Stradivari instruments and embark again on
a U.S. tour that will conclude with a residency in New York City at the Chamber Music Society of
Lincoln Center. They will also perform at the Philharmonie in Berlin and Essen, with Kit Armstrong
and a Mozart project in Luxembourg and Cologne, as well as at the Wiener Konzerthaus and the
SWR Festival in Schwetzingen.
read more