Vera-Lotte Boecker
Soprano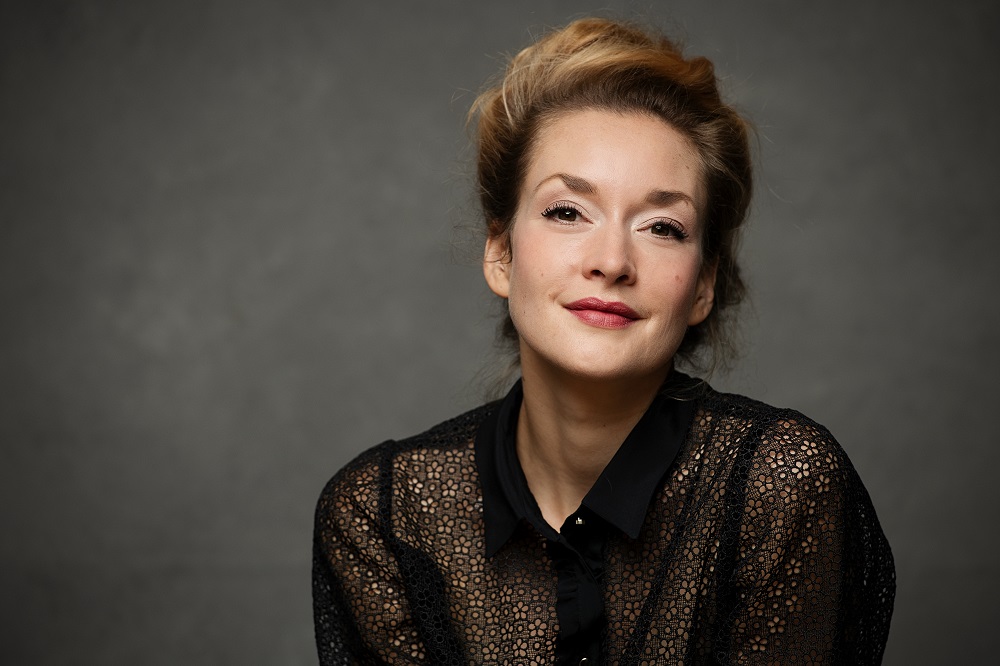 Soprano
Since her successes at the Vienna State Opera and Bavarian State Opera, soprano Vera-Lotte Boecker has become one of the most exciting emerging singer-performers of our time. Her varied repertoire ranges from operetta to grand opera to contemporary music.
She was a member of the Vienna State Opera ensemble from 2020 to 2022, and in the coming season will remain closely associated with the opera house.
The current season begins with a Vienna premiere of Gustav Mahler's "Das klagende Lied" in a scenic performance by Calixto Bieito, conducted by Lorenzo Viotti. A role debut follows in a revival of Paul Hindemith's rarely performed opera "Cardillac", where Vera-Lotte Boecker will play the Daughter of the goldsmith alongside Tomasz Konieczny.
In December she is particularly looking forward to her Vienna debut as Sophie in Richard Strauss's "Rosenkavalier" under the musical direction of Philippe Jordan. At the turn of the year, Vera-Lotte Boecker can be experienced again as Adele in Otto Schenk's timeless production of "Fledermaus", conducted by Simone Young.
An important debut of a role at a Berlin opera house awaits her in February 2023: once again in a Richard Strauss opera, Vera-Lotte Boecker will debut as Daphne at the Staatsoper Berlin, conducted by Thomas Guggeis and directed by Romeo Castellucci.
That is followed immediately by another dream role: during the Vienna Festival, she will for the first time sing Lulu in Alban Berg's opera of the same name. Musical direction is in the hands of Maxime Pascal; Marlene Monteiras Freitag will direct the opera in the 2-act version.
In the past season, Vera-Lotte Boecker enjoyed great successes in two different premieres, both of which were highly acclaimed by the press and the audience for their topical, thematic relevance and their brilliant staged and musical realisation: at the Bavarian State Opera she played Nadja in G.F. Haas's opera "Bluthaus" (directed by Claus Guth, conducted by Titus Engel), and at the Vienna State Opera she could be experienced in Henze's "Das verratene Meer" as Fusako Kuroda (Wieler/Morabito/Young). The latter production was also released as a DVD in 2022.
Vera-Lotte Boecker has performed in many important concert halls, for instance, the Vienna Konzerthaus, Cologne's Philharmonic Hall, Dresden's Palace of Culture, Stuttgart's Philharmonic Hall and the Vienna Musikverein. In the coming season she will perform Aribert Reimann's "Mignon" for soprano and string quartet together with the Vogler Quartet at the Konzerthaus Berlin, presented by Christian Jost. In Manchester she can be heard in Alban Berg's Lulu Suite.
Her wide-ranging repertoire includes Mozart (Donna Anna, Pamina, Komische Oper 2017), Halévy (La Princesse Eudoxie, Bavarian State Opera 2016), Verdi (Violetta Valéry (Komische Oper Berlin 2018), Gilda (Vienna State Opera 2022), Nanetta (Vienna State Opera 2022)), operetta (including Adele (Vienna State Opera 2021), "Viktoria und ihr Husar" (Komische Oper 2019)), as well as less well-known pieces such as "Frühlingsstürme" (Jaromir Weinberger, Komische Oper, Opus Klassik Award 2021). The contemporary roles in Vera-Lotte Boecker's repertoire include Agnès in "Written on Skin" (Bolshoi Theater 2017), Autonoe in "The Bassarids" (Salzburg Festival 2018), Natalie in "Prinz von Homburg" (Staatsoper Stuttgart 2018), Iris in Lucia Ronchetti's "Esame di mezzanotte" (premiere of the year), and Nadja in G. F. Haas's "Bluthaus" (Bavarian State Opera 2022).
Vocally, Vera-Lotte is supported by Jack LiVigni and Tanja Ariane Baumgartner. In her private life she is an enthusiastic yogi, and lives in Vienna.
Vera-Lotte Boecker on Facebook
read more