Holger Falk
Baritone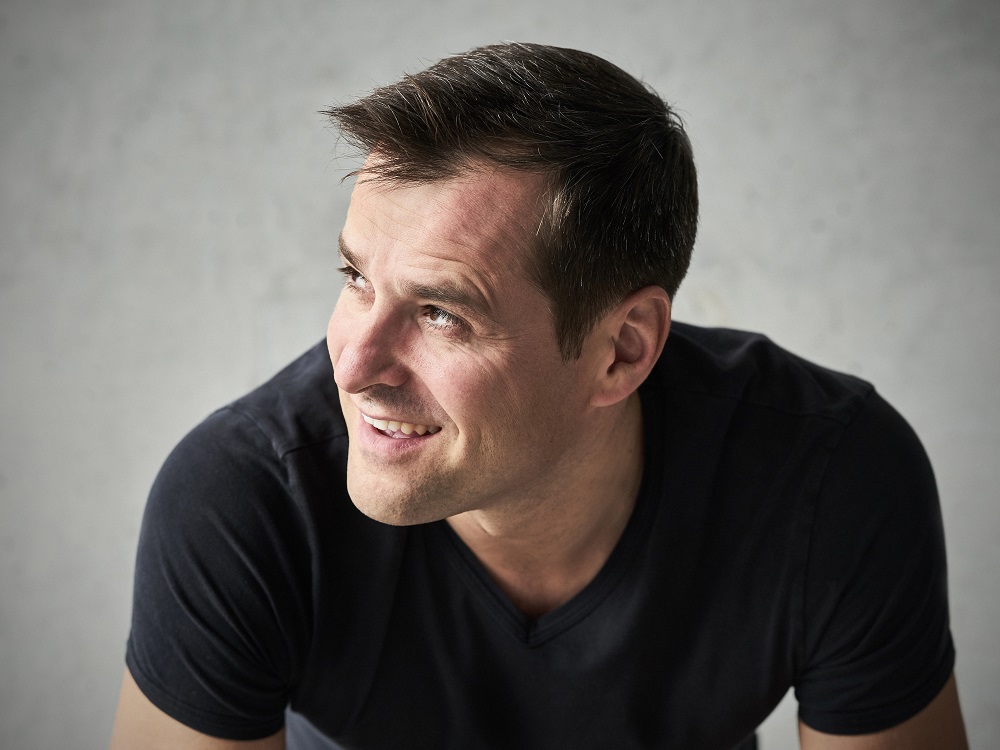 Baritone
Biography
"Holger Falk is anyway one of the intellectually and vocally most flexible singers on German stages" the Magazine Opernwelt wrote. Colourfulness, flexiblity and authenticity in his expression are the artistical sources of his international carreer as an operasinger as well as an interpreter of art song.
His Opera engagements have taken him to the Theatre de la Monnaie Brussels, Theatre Champs Elysées Paris, Teatro Real Madrid, Bavarian State Opera Munich, Hamburgische Staatsoper, Theater an der Wien, National Opera Warsaw, Oper Frankfurt, Boston Early Music Festival, and to numerous German opera houses. He has worked with outstanding conductors and directors, such as Christopher Hogwood, Gabriel Garrido, Franck Ollu, Konrad Junghänel, Stephen Stubbs, Calixto Bieito, Pierre Audi, Jette Steckel and Werner Schroeter.
Along with roles from the baroque and standard repertoire, Holger has devoted himself to contemporary opera, where he has sung leading roles in the world premieres of operas written by Peter Eötvös ("The Golden Dragon" and "Paradise reloaded"), Miroslav Srnka ("Make No Noise"), Benoit Mernier ("Frühlings Erwachen"), Michael Wertmüller ("weine nicht, singe!"),Steffen Schleiermacher (Kokain), Jan Müller-Wieland (Die Irre), Hans Gefors (Schattenspiele), Vladimir Tarnopolski (Jenseits der Schatten), Georges Aperghis (Le soldat inconnu) and Beat Furrer (La biancha notte/central part).
Holger Falk works with contemporary orchestras like Ensemble Modern, Sinfonietta Basel, Ensemble Avantgarde and Musikfabrik NRW as well as with Baroque-Ensembles like Elyma, Elbipolis Hamburg, nuovo aspetto and Concerto Köln.
As an Interpreter of Lied he appears at numerous festivals including: Phiharmonia Cologne, Gewandhaus Leipzig, Konzerthaus Berlin, Elbphilharmonie Hamburg, Franz Liszt Academy Budapest, Operá de Rouen, Schleswig Holstein Music Festival, Dresdner Musikfestspiele, Berliner Festspiele, Steirischer Herbst Graz and the Rheingau-Musikfestival Music&Beyond Ottawa. In 2015 he was invited at the Festival "Sind noch Lieder zu singen", produced by Hugo-Wolf-Society and Bundeskulturstiftung, to create the future of the German Lied.
Holger Falk was honoured with the renown German Record Critics' Award 2017 ("Preis der deutschen Schallplattenkritik") for his recording of Hanns Eisler Lieder Vol. 1, the first part of a 4-CD collection of songs by Eisler, as well as with the ECHO Klassik Award 2016 for his recording of Erik Satie: Intégrale des Mélodies et Chansons. As a specialist in Francis Poulenc's Mélodies, he released three CDs of his complete oeuvre of all 115 Mélodies for male voice(MDG). His wide discography also includes Wolfgang Rihm's Lieder (MDG), Schubert's Schwanengesang, J. M. Hauer's Lieder nach Hölderlin (MDG) and Peter Eötvös' Paradise reloaded. In 2017/18, his latest recordings of Hanns Eisler Lieder Vol. 2 and Vol. 3 have been released to great acclaim with nominations for the Gramophone Award, the International Classical Music Award and again the German Record Critics Award 2018.
Since spring 2019, Holger Falk is Professor of Lied interpretation and performances practice for contemporary music at the renowned University for the arts Graz (Austria).
read more