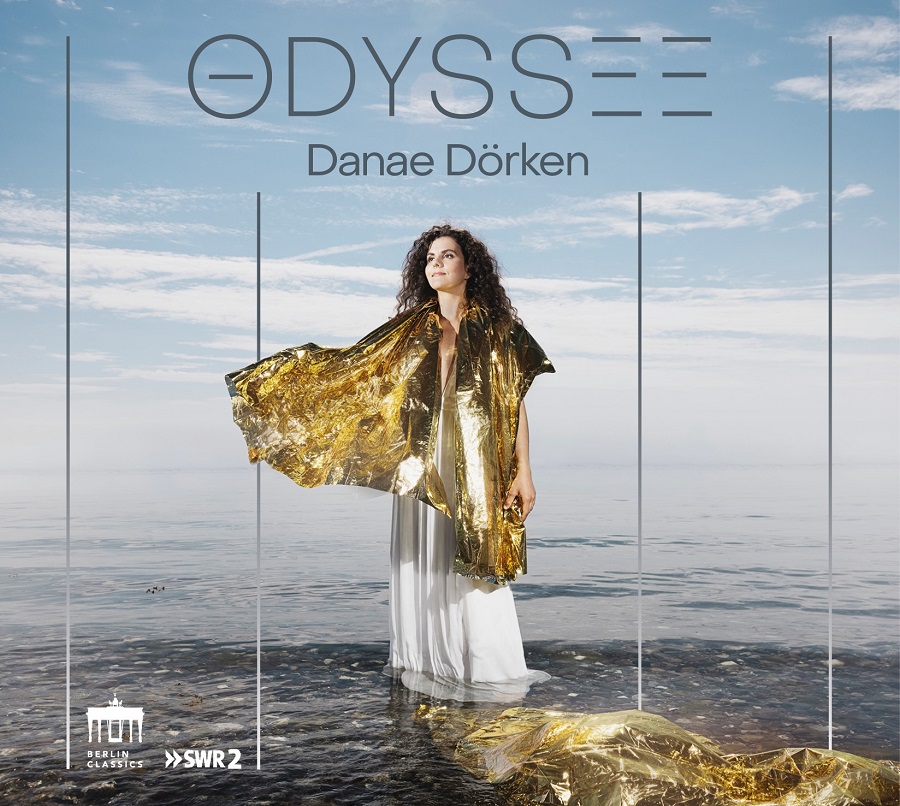 April 22, 2022
Danae Dörken with new album "Odyssee"
On her album "Odyssey", Danae Dörken tells a contemporary story – like the ancient wanderer's tale – of travelling, going astray, getting lost, dreaming and landing. The German-Greek pianist has known the 24 cantos of Homer's Odyssey by heart since childhood. "The Odyssey has fascinated me from an early age. Even as a child, it was read to me as a bedtime story by my grandparents," she tells Jesper Klein in the booklet interview.
For Danae Dörken, the ancient wanderer's tale is a contemporary story: "For me, it is a very current story. I think we are going through a modern odyssey." Today's many challenges, such as climate change or even global migration due to existential need and violence in many places, repeatedly bring modern society to fundamental crossroads.
Instead of breaking down, Danae Dörken finds it "exciting to live in such a time. … on such a journey there are hopeful and desperate moments." And so she embarks on a very conscious musical journey on her debut album "Odyssee" on Berlin Classics. (Release date: 22 April 2022)
Also, this year's edition of the Molyvos International Music Festival, which she founded in 2015 – in the midst of the refugee crisis – with her sister Kiveli Dörken – is entitled "Odyssey" and will take place from August 16 – 19, 2022 on the Greek island of Lesbos.