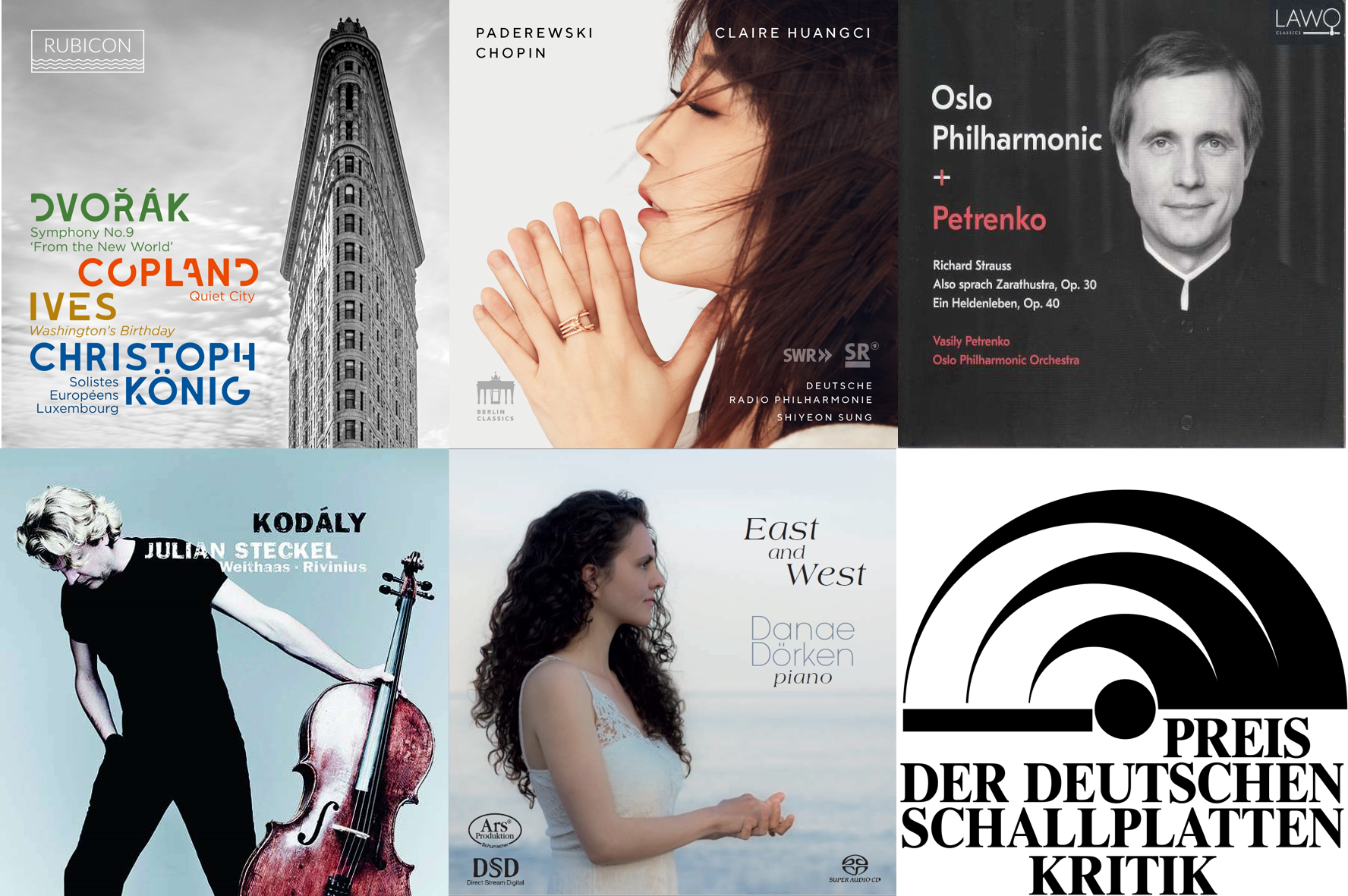 November 5, 2019
Longlist 4/2019 of the Preis der Deutschen Schallplattenkritik published
The Longlist 4/2019 of the Preis der deutschen Schallplattenkritik has been published.
Part of it and thus nominated for the next Bestenliste are the recordings of Christoph König with the Solistes Européens (Rubicon Classics), the Oslo Philharmonic Orchestra under the baton of Vasily Petrenko (LAWO Classics), Claire Huangci and Shiyeon Sung with the Deutsche Radio Philharmonie for their Paderewski and Chopin CD (Berlin Classics) , Antje Weithaas and Julian Steckel with their Kodály recording (Avi-music) and Danae Dörken for her album "East and West" (ARS Produktion).
The Bestenliste 4/2019 will be published on Nov 15, 2019. Congratulations and fingers crossed!
more information about Claire Huangci
more information about Shiyeon Sung
more information about Danae Dörken's CD "East and West"
more information about the Oslo Philharmonic Orchestra