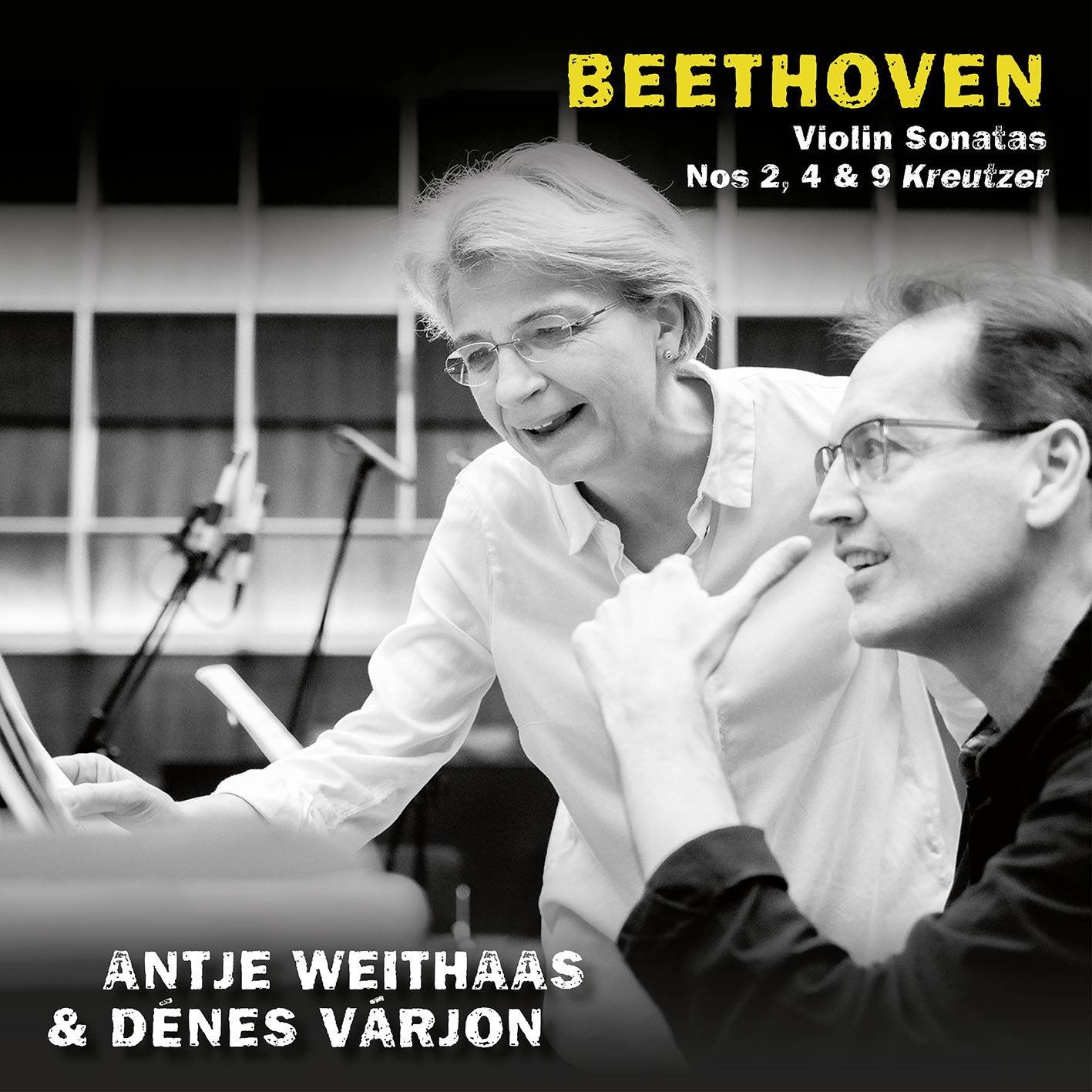 April 14, 2023
Inspiring musicality – Antje Weithaas and Dénes Várjon with the first of a total of three albums of the complete recording of all Beethoven sonatas on the CAvi label
"Music's finest hour … Triumph of playing mastery surpassing all technical limits, underlaid by a sovereign and dynamic vigour": this was what the Frankfurter Allgemeine Zeitung very recently had to say about Antje Weithaas's solo recital (March 2023). The magazine Fono Forum has stated that "she is one of the greatest violinists of our times", an assertion that is backed up by regular distinctions such as the 2021 "Concerto Award" of the BBC Music Magazine. Antje Weithaas's playing is graced with impressive technical mastery and an enormous tonal palette, always coupled with exciting energy. She achieves the feat of finding her own individual interpretations of the great masterpieces while putting herself at the service of the composer and the totality of the work at hand without any touch of vanity.
In the Hungarian pianist Dénes Várjon, she has had at her side, for many years, an ideal partner for Beethoven's violin sonatas. Here, two instrumentalists are in action who deliver temperamental results with their inspiring musicality and absolutely precise, highly concentrated playing.
The two further volumes of the complete edition are scheduled for release over the coming 12 months.