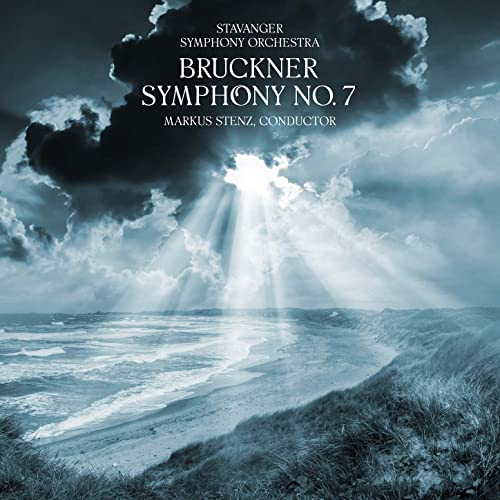 December 11, 2020
CD Release: Stavanger Symphony Orchester and Markus Stenz recorded Bruckner's Symphony No. 7
The Stavanger Symphony Orchestra released Anton Bruckner's Symphony No. 7 with conductor Markus Stenz, digitally, Friday 27th of November. The LP and CD are released today on December 11th.
The regional newspaper Aftenbladet's reviewer rolled the dice 6 for the concert when SSO played Bruckner's Seventh Symphony, under the direction of Markus Stenz, in the autumn of 2018. «SSO's and Markus Stenz' interpretation of this work a great event. Never have I heard SSO at this level in a Bruckner symphony ", wrote the reviewer.
Anton Bruckner (1824-1896) did not get his big break through until his Seventh symphony, written at 60 years old, and many consider this to be one of his most famous and solid symphonies.
Bruckner's 7th is the Stavanger Symphony Orchestra's fifth recording on its own record company, SSO Recordings. SSO has made a name for itself nationally and internationally for its recordings. In 2019, SSO was nominated for a Grammy Award for the recording of Gisle Kverndokk's Symphonic Dances.
Read the full review (in Norwegian)