Quatuor Tchalik
CD Project "Tishchenko"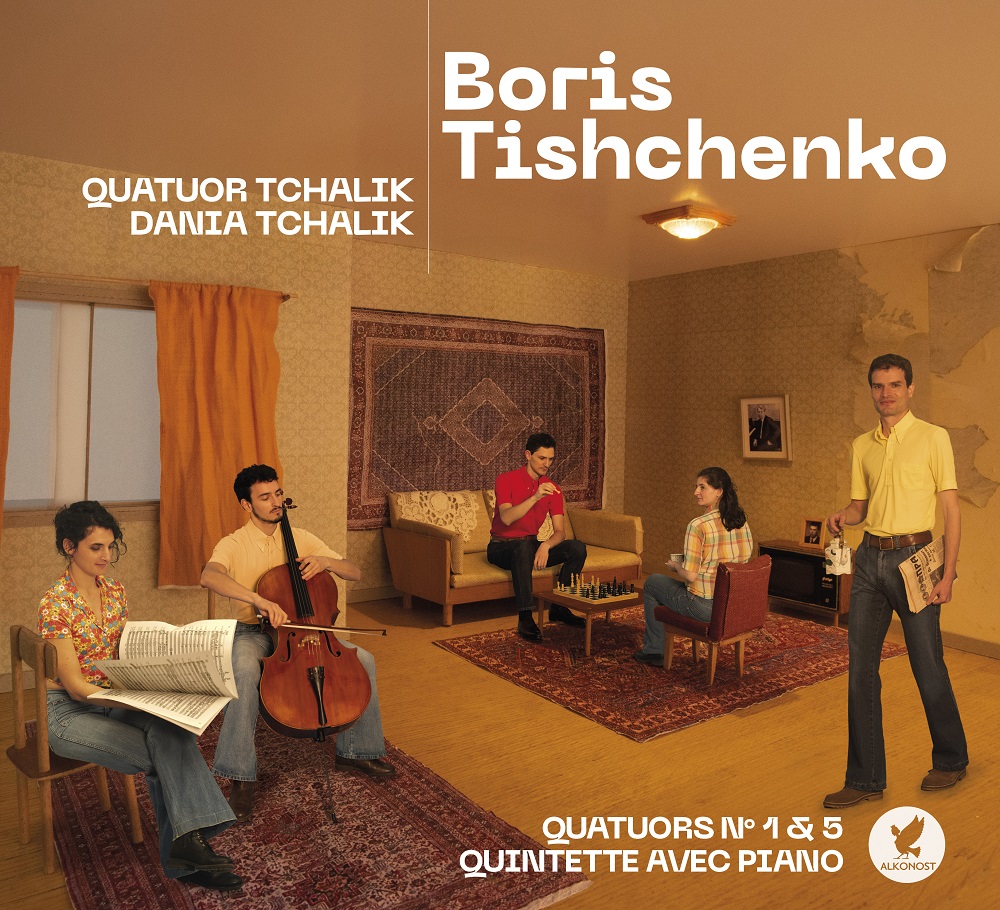 CD Project "Tishchenko"
brief information
It is a rare stroke of luck when siblings achieve a comparable professional mastery on their instruments and then also represent international top level in playing chamber music. One such stroke of luck is the Quatuor Tchalik, founded in 2013 with Gabriel (1st violin), Louise (2nd violin), Sarah (viola) and Marc Tchalik (violoncello). And there is even a family-option to play as a piano quintet with brother and pianist Dania which is regularly used. Since 2018 at the latest, as double-awarded prize winners at the Salzburg Mozart Competition, the four have been playing in the top league of the European string quartet scene.
On the occasion of its tenth anniversary, Quatuor Tchalik now presents a private album of maximum repertoire value in several respects: the recording of the two string quartets No. 1 and No. 5 as well as the piano quartet op. 93 by Shostakovich student Boris Tishchenko (1939-2010), with whose work the four have been intensively engaged since 2000.
Growing up in a Russian-French household, the siblings made music together from an early age: "We grew up in a Russian-speaking family and naturally became interested in the music of Boris Tishchenko."
Boris Tishchenko, a master student and long-time companion of Shostakovich, was also enthusiastic about non-European music from the beginning of the 1960s on and incorporated a wide variety of styles in his works: "I would like people to say about me later that I was a global composer." The Quartet No. 1 op. 8 (1957), recorded here, written by the then 18-year-old who had just become a student at the conservatory, already proves that Tishchenko's music is anything but conformist socialist cadre literature. The thoroughly unconventional structure with a scherzo framed by two slow movements as well as the orchestral sound character – Tishchenko is considered a "born symphonist" – shows an early individual style, which then fully developed in the two other works on this album.
read more