Ildikó Szabó
Violoncello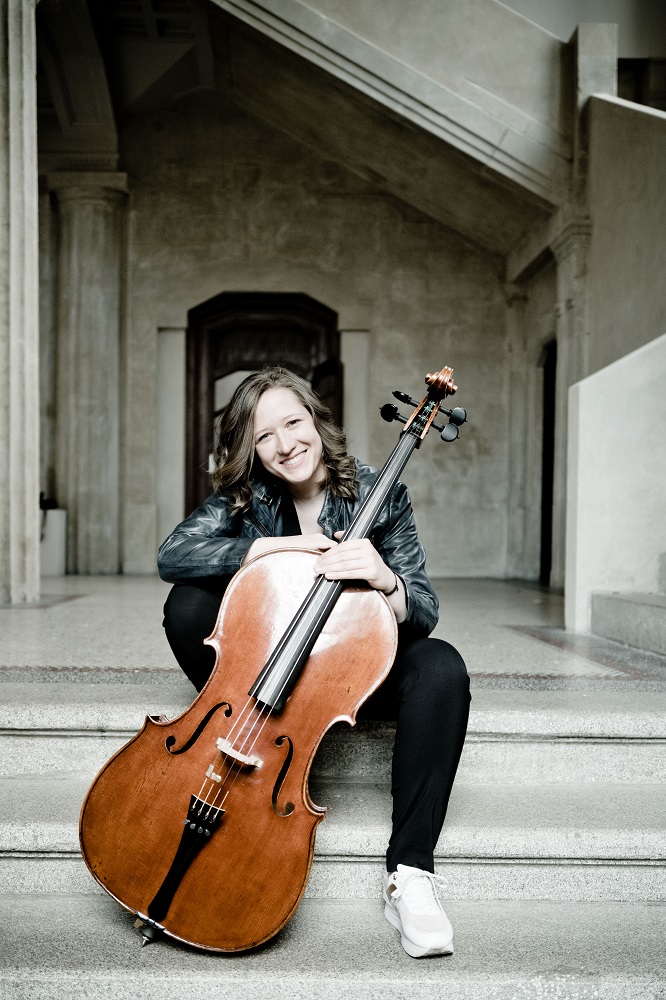 Violoncello
Biography
Ildikó Szabó is already a cello-institution in her home-country Hungary. She has transformed her prodigy career into an extraordinary international virtuoso career: Ildikó studied with László Mező at the Liszt Academy in Budapest from the age of eleven, attended every summer workshop and master class with János Starker in Bloomington (Indiana, USA), among others, and released her first CD at 14.
In 2011 she continued her training in Germany and won prizes at the most important international cello competitions. In 2014, she was awarded a total of eight prizes at the International Pablo Casals Competition.
Ildikó Szabó's particular passion and expertise is the Hungarian and Transylvanian repertoire and its creators – whereby personal relationships with György Kurtág or Péter Eötvös, for example, promise maximum authenticity. This is also reflected in her discography: the solo album "Heritage" (2020, Hungaroton) – which was nominated for the German Record Critics' Prize – features world premiere recordings of works by György Kurtág and Csaba Szabó. Alfred Brendel described the recording as "substantial interpretations by a very special young cellist".
It was he who suggested the complete recording of all Beethoven sonatas for violoncello and piano now being released, which Ildikó Szabó presents together with the pianist and long-time chamber music partner István Lajkó on the Hungaroton label.
"She proves to be a true artist who enjoys performing and shows her top performance in front of an audience," Iván Fischer, who has engaged Ildikó Szabó several times as a soloist for his Budapest Festival Orchestra, characterises her. She has also performed with the Magdeburg Philharmonic Orchestra, the Hamburg Symphony Orchestra and the Chamber Orchestra of Europe. She has performed in the world's most prestigious concert halls and regularly appeared at the Fondation Louis Vuitton as a prizewinner of Gautier Capucon's "Classe d'Excellence".
She has performed under conductors such as Iván Fischer, Michael Sanderling, Luciano di Martino, Zsolt Hamar and Leo McFall. Chamber music projects have brought her together with Arnold Steinhardt, Ferenc Rados, Kirill Gerstein, Tabea Zimmermann and Matthias Schorn, among others.
Ildikó Szabó is currently studying at the Kronberg Academy and lives in Berlin. Her instrument is a violoncello by Antonio Sgarbi from the German Musical Instrument Fund and she is a Larsen Strings artist.
read more