Äneas Humm
baritone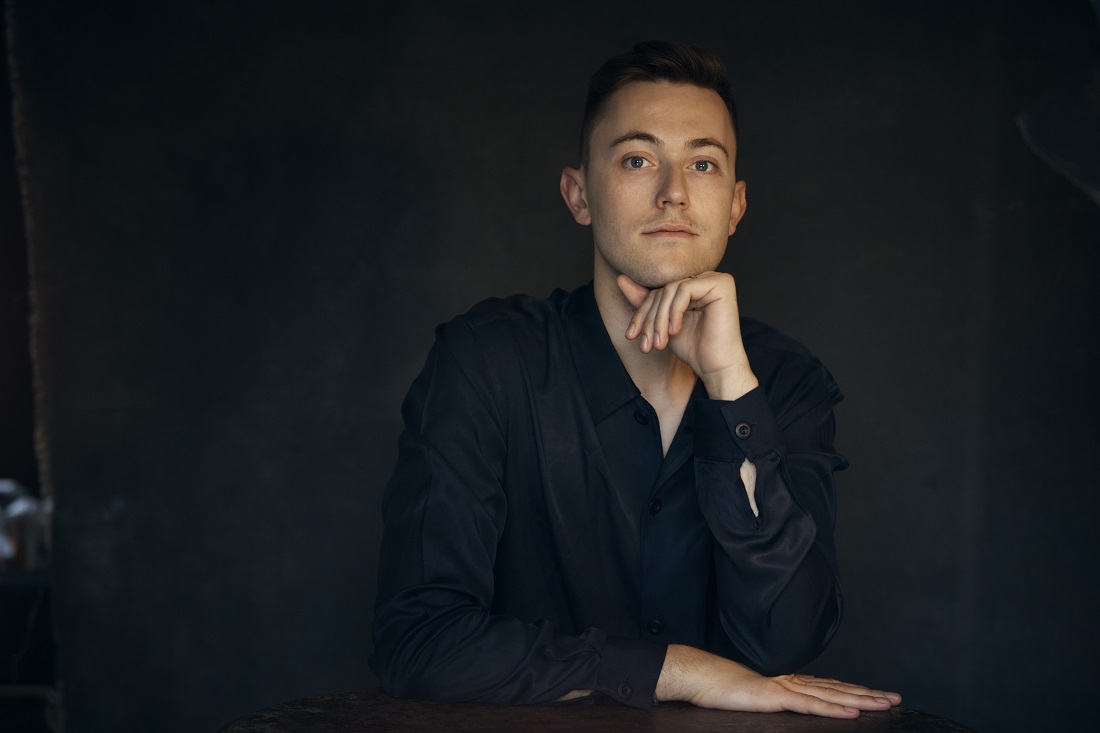 baritone
brief information
Swiss baritone Äneas Humm made his debut at the Stadttheater Bremerhaven at the age of 18 and completed his vocal studies at the Juilliard School New York with Edith Wiens in 2019. Previously, studies took him to the Hochschule für Künste Bremen.
His first solo CD "Awakening" on the label Rondeau was released in October 2017 and is followed now by his second solo album "Embrace". This album is also published on Rondeau (release in October 2021) and was recorded at the Sendesaal Bremen, with pianist Renate Rohlfing. It is a collection of works by Grieg, Liszt, Ullmann and Hensel.
Äneas Humm has been an ensemble member at the Badisches Staatstheater in Karlsruhe since September 2020, where he has been engaged for important roles such as Papageno in "Die Zauberflöte" and Malatesta in "Don Pasquale."
In addition, in the 2021/2022 season he will be engaged as a guest in the new production of Mozart's "Die Zauberflöte" as Papageno at the Theater St. Gallen and he will also make his role and house debut as 2nd "Handwerksbursche" in Berg's "Wozzeck" at the Gran Teatre del Liceu in Barcelona.
In the 2019/2020 season Äneas Humm belonged to the ensemble of the National Theater Weimar where he performed as Guglielmo in "Cosi fan tutte" or as Harlequin in "Ariadne auf Naxos" (Faust Prize 2020).
As an acknowleged interpreter of Lieder, he celebrates great success. Äneas Humm is also regularly invited by international festivals for recitals, including the Enescu Festival in Bucharest in September 2021, the Beethoven Haus Bonn in March 2022, the Liedfestival am Zürichsee, the Musikfest Bremen as well as to prestigious places such as Carnegie/ Weill Recital Hall and Alice Tully Hall in New York.
In December 2019, Äneas Humm was invited by German Federal President Frank Walter Steinmeier to sing Beethoven Lieder at Schloss Bellevue in Berlin to kick off the Beethoven Year 2020.
Äneas Humm is a scholarship holder of the Richard Wagner Association, the Fritz Gerber Foundation Zurich and since 2017 also a scholarship holder of the Armin Weltner Foundation Zurich, the Lyra Foundation and the Goethe Foundation for Art and Science.
In June 2018, he was awarded the "Förderpreis Deutschlandfunk" at the Bremen Music Festival.
In 2014, Swiss television SRF did a documentary film called "Ein Wunderkind wird erwachsen – Äneas Humm auf dem Weg zu einer Weltkarriere" (A child prodigy comes of age – Äneas Humm on his way to a world career), which was very well received in German-speaking countries.
Renate Rohlfing is – just like Äneas Humm – a graduate of the Juilliard School. She is the winner of the special piano prize at the 2016 Stuttgart International Lied Competition and second prize at the Wigmore Hall Lied Competition, and is a professor at the well-known Berklee College of Music in Boston. Her performances have taken the Hawaii native to the world's most famous festivals and halls, including Carnegie Hall, the Ravinia Festival, Muziekgebouw Amsterdam, London's Royal Albert Hall and Lincoln Center New York. The New York Classical Review sums up that Renate Rohlfing "masterfully blends colors and creates lyrical, breathy phrases."
read more