Äneas Humm
baritone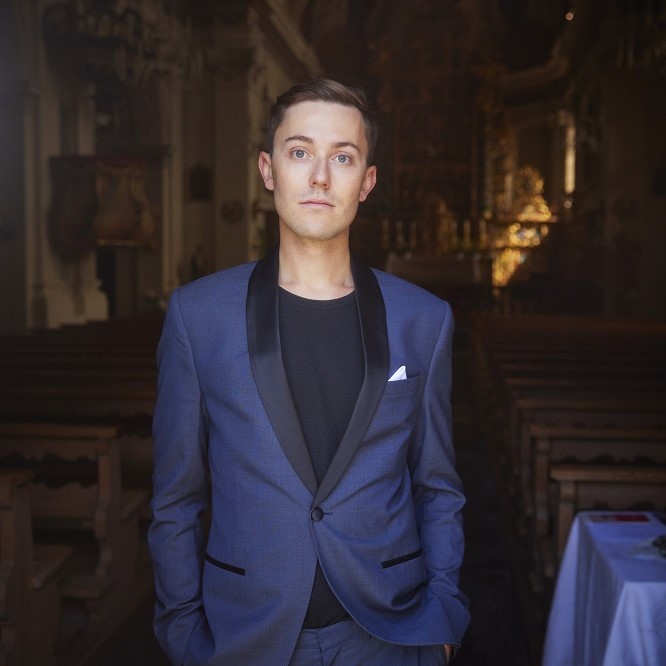 baritone
brief information
Swiss baritone Äneas Humm, awarded the OPUS KLASSIK in 2022, made his debut at the Stadttheater Bremerhaven at the age of 18 and completed his vocal studies at the Juilliard School New York with Edith Wiens in 2019. Previously, studies took him to the Hochschule für Künste Bremen.
After permanent engagements at the Deutsches Nationaltheater Weimar and the Badisches Staatstheater Karlsruhe, Äneas Humm joined the ensemble of the Theater St. Gallen until the end of the 2022/2023 season. Last season he could be experienced there as Ophémon in Joseph Bologna's L'AMANT ANONYME, as Doktor Falke in DIE FLEDERMAUS by Johann Strauss, as Papageno in Mozart's Zauberflöte, or as Roucher in Giordano's ANDREA CHÉNIER.
Future engagements will take Äneas Humm, for example, once again to the Gran Teatre del Liceu in Barcelona to take part in John Adams' ANTONY AND CLEOPATRA in autumn 2023. This will be followed by his debuts at the Opera di Roma as Papageno and Harlekin and at the Theater an der Wien in Salieri's opera KUBLAI KHAN as Posega
As an acknowleged interpreter of Lieder, he celebrates great success. Äneas Humm is regularely invited and a welcome guest with renowned European orchestras such as the Bremen Philharmonic, the Musikkollegium Winterthur, the Deutsche Kammerphilharmonie, the Nederlands Noordorkest and the Deutsche Staatsphilharmonie Rheinland-Pfalz. In December 2023 he will perform again at the Hamburg State Opera with Bach's Christmas Oratorio in the choreography of John Neumeier.
Äneas also devotes himself intensively to song: recitals have taken him to Weill Recital Hall and Alice Tully Hall in New York, to the Enescu Festival in Bucharest, to the
Heidelberg Spring, to the Bremen Music Festival, to the Beethoven House in Bonn and also, for example, to the two major Swiss festivals in Davos and Lucerne. He also performed Beethoven songs at Berlin's Bellevue Palace at the invitation of German President Frank-Walter Steinmeier to open the Beethoven Year 2020.
His album EMBRACE (Rondeau) with works by Grieg, Liszt, Ullmann and Hensel, which he recorded with his long-time Lied accompanist Renate Rohlfing in the Sendesaal Bremen, was chosen by BR-Klassik as CD of the Year 2021 and nominated by the German Record Critics' List. He also received the OPUS KLASSIK and was previously also awarded the Förderpreis of the Deutschlandfunk.
Renate Rohlfing is – just like Äneas Humm – a graduate of the Juilliard School. She is the winner of the special piano prize at the Stuttgart International Lied Competition and second prize at the Wigmore Hall Lied Competition, and is a professor at the well-known Berklee College of Music in Boston. Her performances have taken the Hawaii native to the world's most famous festivals and halls, including Carnegie Hall, the Ravinia Festival, Muziekgebouw Amsterdam, London's Royal Albert Hall and Lincoln Center New York. The New York Classical Review sums up that Renate Rohlfing "masterfully blends colors and creates lyrical, breathy phrases."
read more