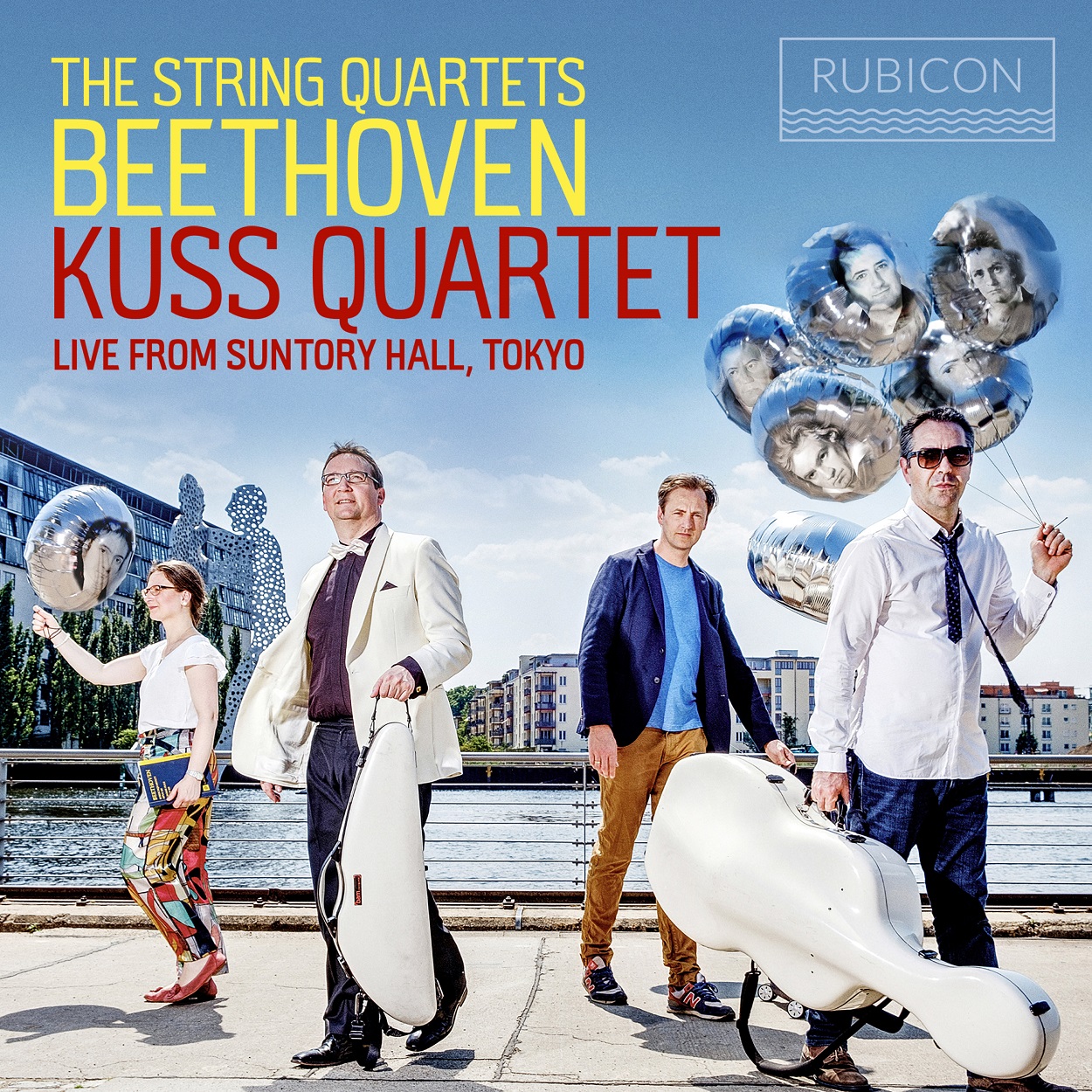 March 20, 2020
Kuss Quartet to perform Beethoven for everyone – LIVE online
On Sunday, March 22, 2020 the renowned Kuss Quartett will perform a selected Beethoven programme for everyone (5 pm CET) via concerti, The Violin Channel, the social media channels of Dorn Music and Villa Seligmann as well as the Chinese channel of Sam Su: 享乐人生.
There is also a fund for freelance musicians, donations are very welcome!
In 2019, the Kuss Quartet performed and recorded all Beethoven string quartets on the four legendary Stradivari instruments at Tokyo's Suntory Hall. The 8-CD box with live-recordings of the celebrated concerts will be released on Rubicon Classics (27 March, 2020).