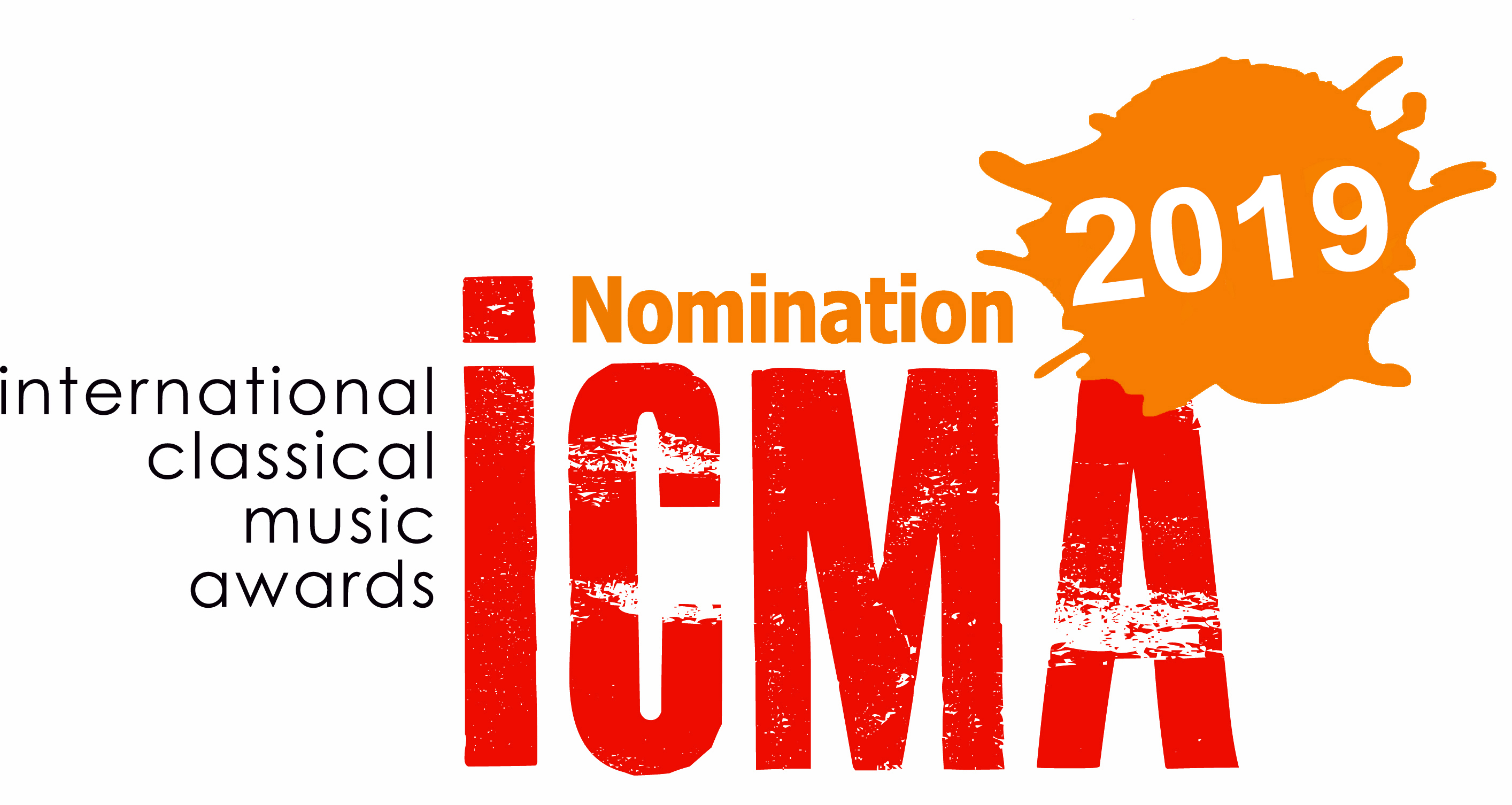 November 23, 2018
ICMA Nominations 2019
The Jury of the International Classical Music Awards (ICMA) has nominated the audio and video productions for the 2019 Awards. Among the nominated are:
Claire Huangci (Category "Solo Instrument": "The Rachmaninov Préludes". Berlin Classics)
Opernfestspiele Heidenheim (Category "Opera": Verdi: "Un Giorno di Regno" with G. Abuladze. D. Fersini, V. Wilson, E. Jansson, G. Talamo, D. Steffens, Chech Philharmonic Choir Brno, Cappella Aquileia, Marcus Bosch. Coviello Classics)
Christoph Prégardien (Category "Choral": Schubert: Complete Choral Works for Male Voices, Vol. 4 with T. Hoppstock, A. Frese, Camerata Musica Limburg, J. Schumacher. Genuin)
2x Christoph König (Category "Symphonic Music": Farrenc: Symphonies Nos. 2 & 3 with Solistes Européens Luxembourg. Naxos // Berio: Rendering – Schubert: Symphony No. 9 with Solistes Européens Luxembourg. Rubicon)
Cuarteto Casals (Category "Chamber Music": Beethoven: The Complete String Quartets vol. 1 "Inventions". harmonia mundi)
Tillmann Höfs (Category "Chamber Music": Vignery: Horn Sonata – Salonen: Concert Etude – R. Strauss: Andante – Widmann: Air for Horn solo – F. Strauss: Empfindungen am Meere – Hindemith: Horn Sonata with A. Nikami. Genuin)
Joseph Moog (Category "Concertos": Brahms: Piano Concerto No. 2 – R. Strauss: Burleske with the Deutsche Radio Philharmonie and N. Milton. Onyx)
Dejan Lazic (Category "Assorted Programs": "London Connection" with the Netherlands Chamber Orchestra and G. Nikolic. Onyx)
Carolyn Sampson (Category "Vocal Recital": "A Soprano's Schubertiade" with J. Middleton. BIS)
Congratulation!
The final result with all the winners will be published January 17, 2019. The Award Ceremony and Gala concert will take place on 10 May 2019 at the KKL in Lucerne, hosted by the Lucerne Symphony Orchestra.