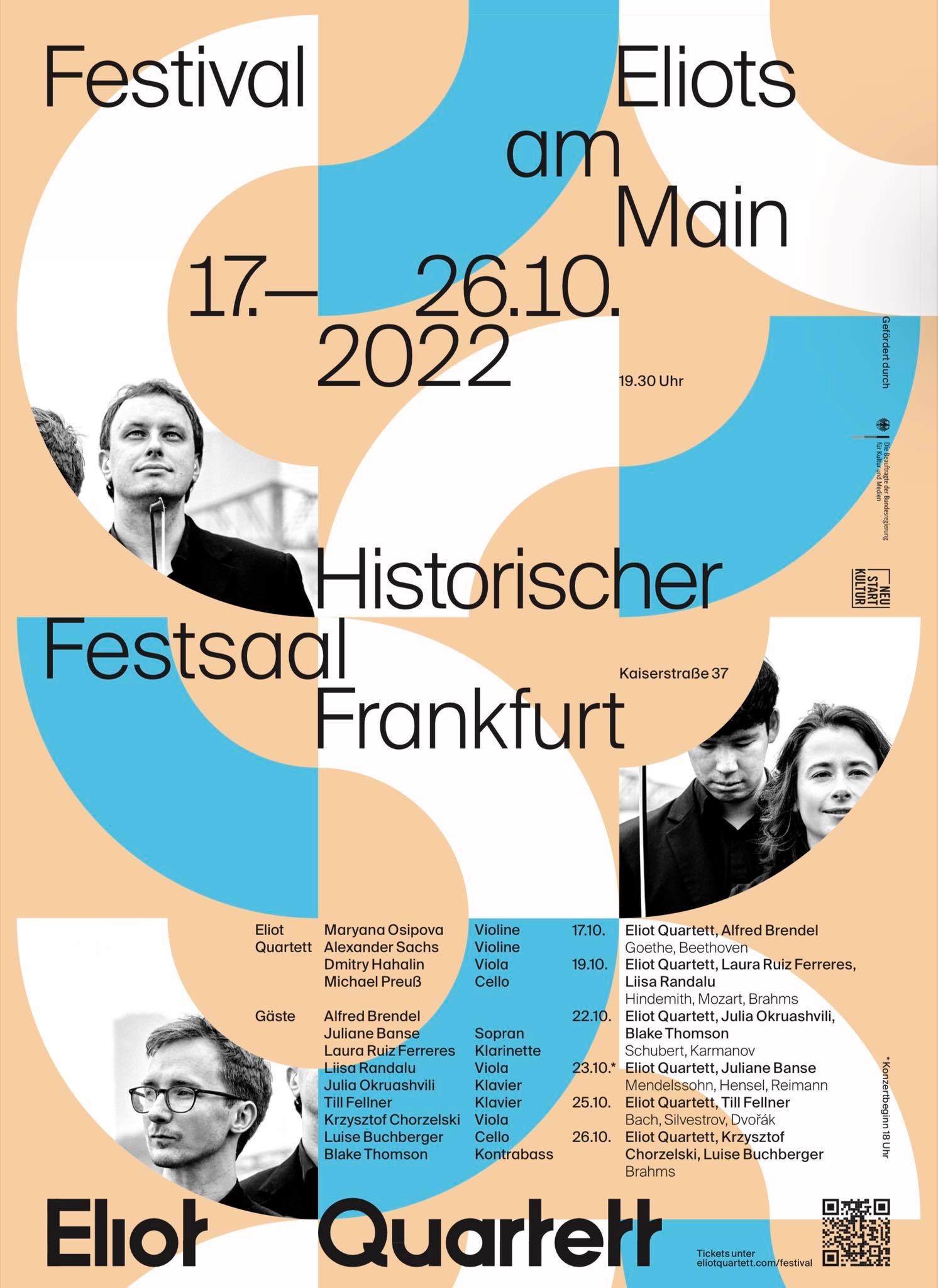 September 23, 2022
"Eliots am Main" – Festival premier in Frankfurt
From October 17 – 26, 2022, the highly acclaimed Frankfurt Eliot Quartet will present the first edition of its festival "Eliots am Main" in the Historischer Festsaal zu Frankfurt.
In addition to Alfred Brendel, who will give a lecture on "Goethe and Music" right at the beginning – with musical accompaniment by the Eliot Quartet – the quartet has invited a whole series of outstanding artists as guests: Soprano Juliane Banse will take on the vocal part in eight songs by Felix Mendelssohn-Bartholdy, which Aribert Reimann has arranged for voice and string quartet and combined with six intermezzi.
Furthermore, works by three contemporary composers will be heard, including the Frankfurt premiere of the 3rd String Quartet by Valentin Silvestrov and the German premiere of the Trout Quintet by Pavel Karmanov.