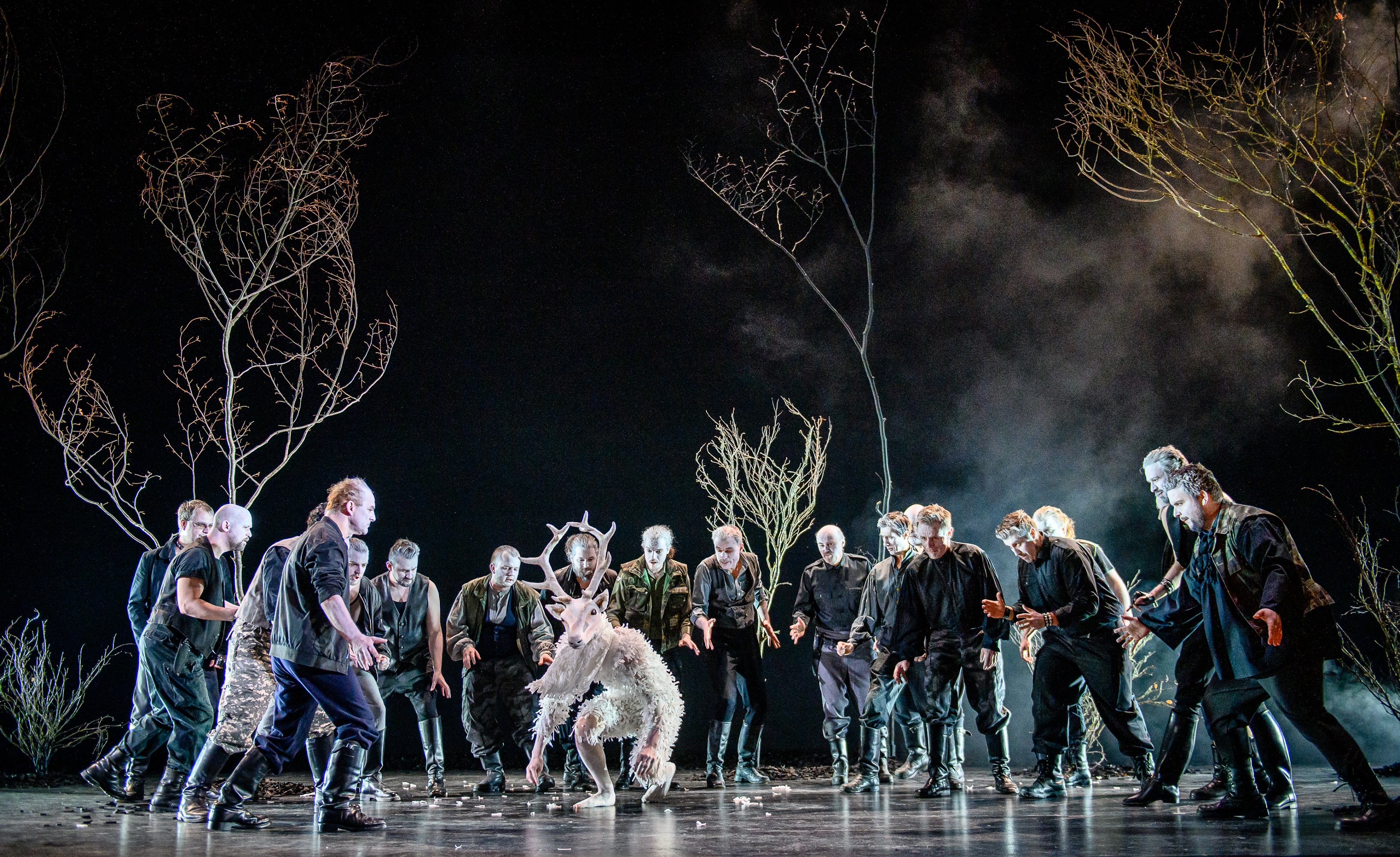 January 10, 2020
Completely impassioned by the young Verdi: CD-Release by the Heidenheim Opera Festival
The Heidenheim Opera Festival (OH!) is issuing a live recording of another early Verdi opera, "Ernani", as part of its multi-award-winning series. Marcus Bosch conducts the festival orchestra Cappella Aquileia, the Czech Philharmonic Choir Brno and a select ensemble of soloists – an attested highlight of the 2019 German summer opera season.
With his fifth opera, "Ernani", the 31-year-old Giuseppe Verdi scored a sensational success, and in many ways also set the course for his unique career as a composer for the stage. After the acclaimed première in March 1844, the lanes of Venice echoed to the singing of those who had just heard the opera, according to contemporary reports. Thanks to the productions in Vienna, London and Paris that quickly followed, "Ernani" also marked the start of Verdi's international career.
The plot, typical of the time, about the (at first seemingly inappropriate) love between the robber chief Ernani, who is, however, really a prince (here sung by Sung Kyu Park), and a grandee's niece, Donna Elvira (Leah Gordon), who is also lusted after by both her (adoptive) uncle Don Ruy Gómez de Silva (Pavel Kudinov) and King Don Carlo (Marian Pop), gives ideal scope to the emerging Verdi-Piave recipe for success: a focus on extreme – indeed, sometimes exaggerated – characters and the musical depiction of their psyches.
This approach demands, above all, subtle nuances from all the performers. And, in the unanimous opinion of critics, Marcus Bosch succeeded virtually perfectly in bringing these out at the 2019 Heidenheim festival: he "animates his musicians to play in dazzling fashion with fresh vigour, transparency and colour, lightens up any formulaic um-ta-ta and makes chamber-music-like passages such as the sombre start of the third act glow and sparkle," Josef Oehrlein wrote in Opernwelt. The Cappella Aquileia shines with "rhythmic rigour and subtly-shaded dynamics" (Karin Coper in Orpheus) and, transforming itself as if by magic, sometimes turns into the "sonorous guitar of an invisible troubadour who provides a knowing and comforting accompaniment to the deepest thoughts of the little people lost in Absurdistan" (Eleonore Büning in the Frankfurter Allgemeine Zeitung).