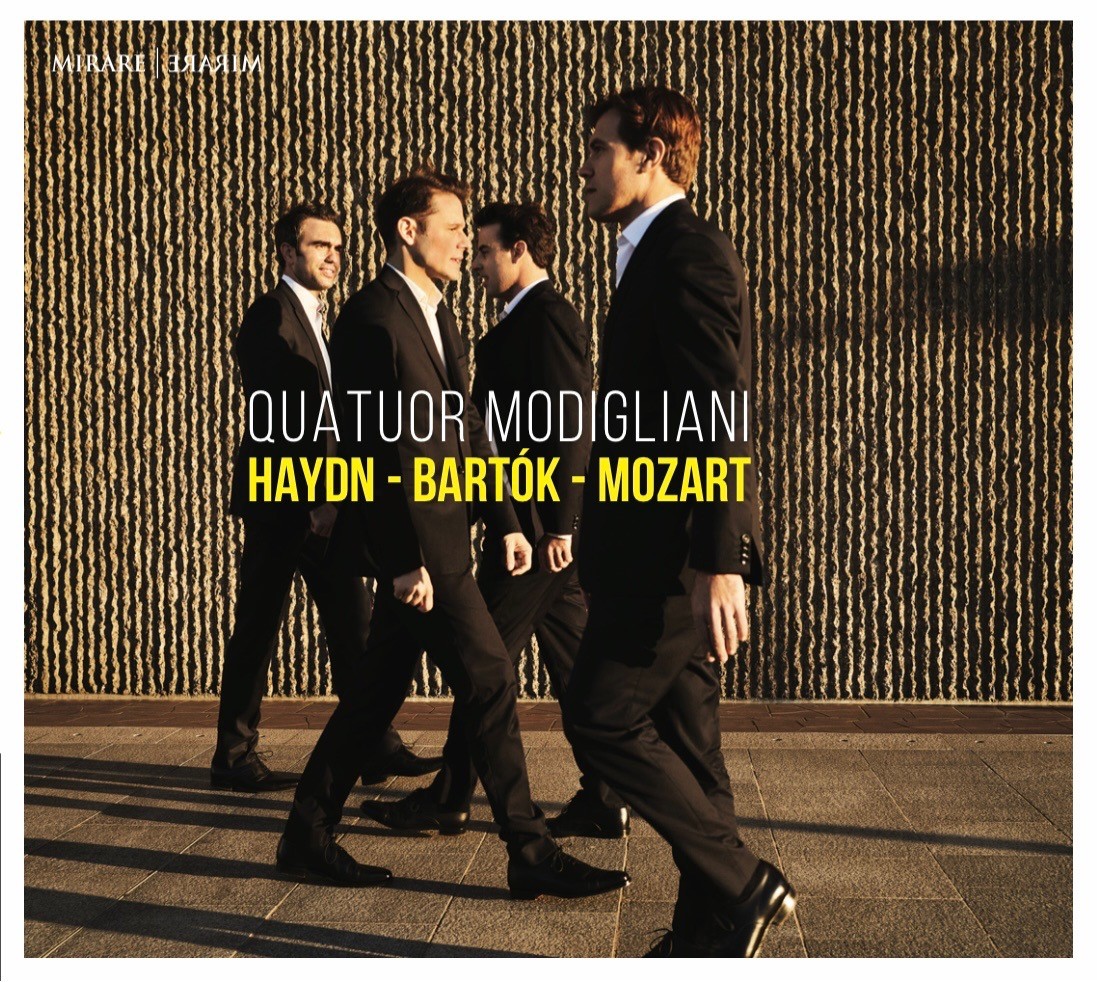 February 5, 2021
CD release: Quatuor Modigliani plays Haydn, Bartók and Mozart
The Quatuor Modigliani has recorded three masterpieces of the string quartet repertoire on the Mirare Productions label: the "Quint Quartet" by Joseph Haydn, Béla Bartók's Quartet No. 3 and Mozart's "Dissonance Quartet".
Not only for the Süddeutsche Zeitung the four belong for some time to the "crème de la crème of the new string quartet art": As Quatuor Modigliani Amaury Coeytaux (Vl. ), Loïc Rio (Vl.), Laurent Marfaing (Va.) and François Kieffer (Vc.) have gained an excellent reputation in the international chamber music scene over the past 17 years, which does credit to their namesake.
The painter Amedeo Modigliani (1884-1920) is regarded as a singular figure of his generation with a unique unmistakable canon of forms through which he gave his subjects a clear, sensual and at the same time enraptured beauty. The Quatuor Modigliani may claim the same in its interpretation of scores from a wide variety of epochs: "…a wonderful combination of intensity and lightness that left me relaxed and at the same time gripped to the edge of my seat. This ensemble succeeds in pleasurable synergies that are most audible in a unity and refinement of its interpretive ideas and sound." (The Whole Note).
With this recording, the four virtuosos, who have known each other since their days together at the Paris Conservatory, present what is now their eleventh studio album.
Mirare // MIR 506 // Release date: February 5, 2021