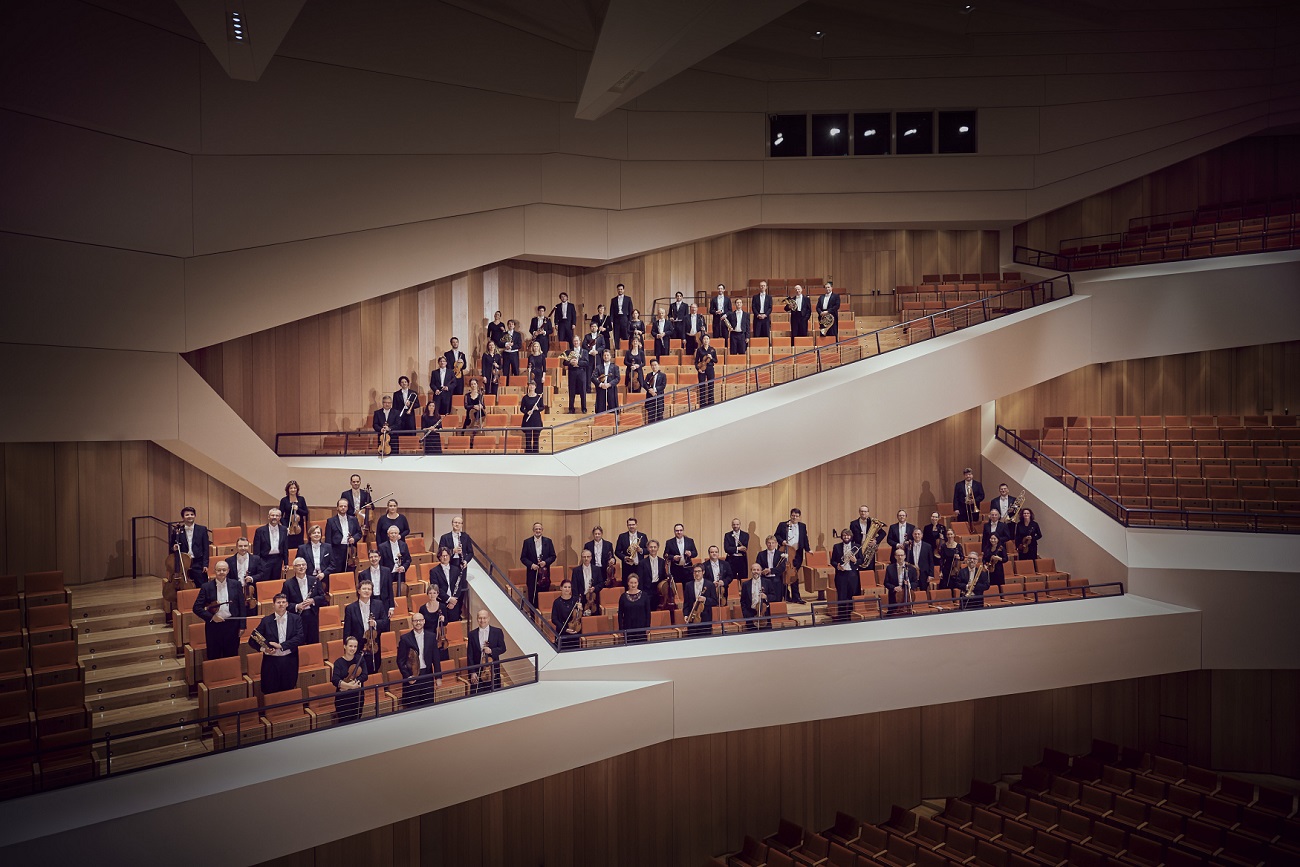 July 8, 2021
2021/2022 – The Dresden Philharmonic presents their new concert season
Music for you! This season's new motto is exactly that: Our audiences can finally experience the dedication, commitment and high standards of their Dresden Philharmonic live once again! The programmes developed by Chief Conductor Marek Janowski will continuously showcase the qualities of the orchestra throughout the season. We are thrilled to welcome Jean-Yves Thibaudet as our Artist in Residence. Another exciting appointment is that of Rebecca Saunders, our first ever female Composer in Residence. This season's calendar is adorned with 66 symphony concerts, 24 chamber music concerts, 12 concerts with organ as well as 8 concerts featuring world, jazz and film music, to which we have invited numerous guest artists. Various happenings and musical periods will become subjects of two festivals and three theme and commemoration days. The season's programme also features a total of 32 concerts for schoolchildren and families. "Next stop: Gorbitz" is testimony to what we desire to be: an orchestra for all Dresdners.
Frauke Roth, General Manager of the Dresden Philharmonic:
"Lively, singular and precious – live concerts have become even more important to us. This season we seek to passionately continue engaging with that which moves us, changes us and represents what we wish to carry out into the world: different facets of music, catering to different tastes in diverse formats that can be enjoyed by each and everyone!
For me personally one of the most important things this season is the interaction between us and our audiences, be it while the orchestra is on stage, during chamber music concerts, in rehearsals of the Bürgerchor, our foyers or our digital spaces. A concert is like a dialogue between the music and the soul; between musicians and their audiences. We live in a society in need of these dialogues, now more than ever."
Chief Conductor Marek Janowski
Maestro Janowski has decided to begin the new concert season with Beethoven's Violin Concerto and String Quartet op. 131 arranged for orchestra. The former will be performed by 18-year-old soloist María Dueñas. The programme is linked to the 250th anniversary year of Beethoven's birth, 2020, in which many of the celebratory events had to be cancelled. Another of these programmes features the Missa solemnis, in which the Dresden Philharmonic continues their cooperation with the MDR Radio Choir. Hanna-Elisabeth Müller, Elisabeth Kulman, Christian Elsnder and Franz-Josef Selig will be featured as the soloists in the aforementioned programme.
Janowski's programmes often contain antithetical elements: This year he juxtaposes Bartóks Violin Concerto no. 2 with Franz Schmidt's Symphony no. 4. In a different concert he contrasts symphonic poems by Sibelius and Wagner with the works of Alban Berg. He furthermore attempts to call back into memory the works of Karl Amadeus Hartmann, a composer unjustly forgotten. He will close the season with Haydn's oratorio The Creation.
5th Anniversary of the Kulturpalast
At the end of April 2017, alongside the Dresdner central library and "Herkuleskeule", we moved into the Dresdner Kulturpalast. This year marks five years back in our new concert hall. To celebrate this we have decided to put on a festival in cooperation with the two other institutions located in the Kulturpalast. The festival will take place between 28 April and 8 May 2022 and will feature orchestral as well as chamber music concerts, concerts featuring organ, school and family concerts. In addition we invite our audiences to partake in events in which music and literature are combined – exemplified by the cooperation between Andreas Steinhöfel and our orchestra. The festival will end with an open house day featuring a programme for young and old alike.
Detailed Press release in English
Detailed Press release in French