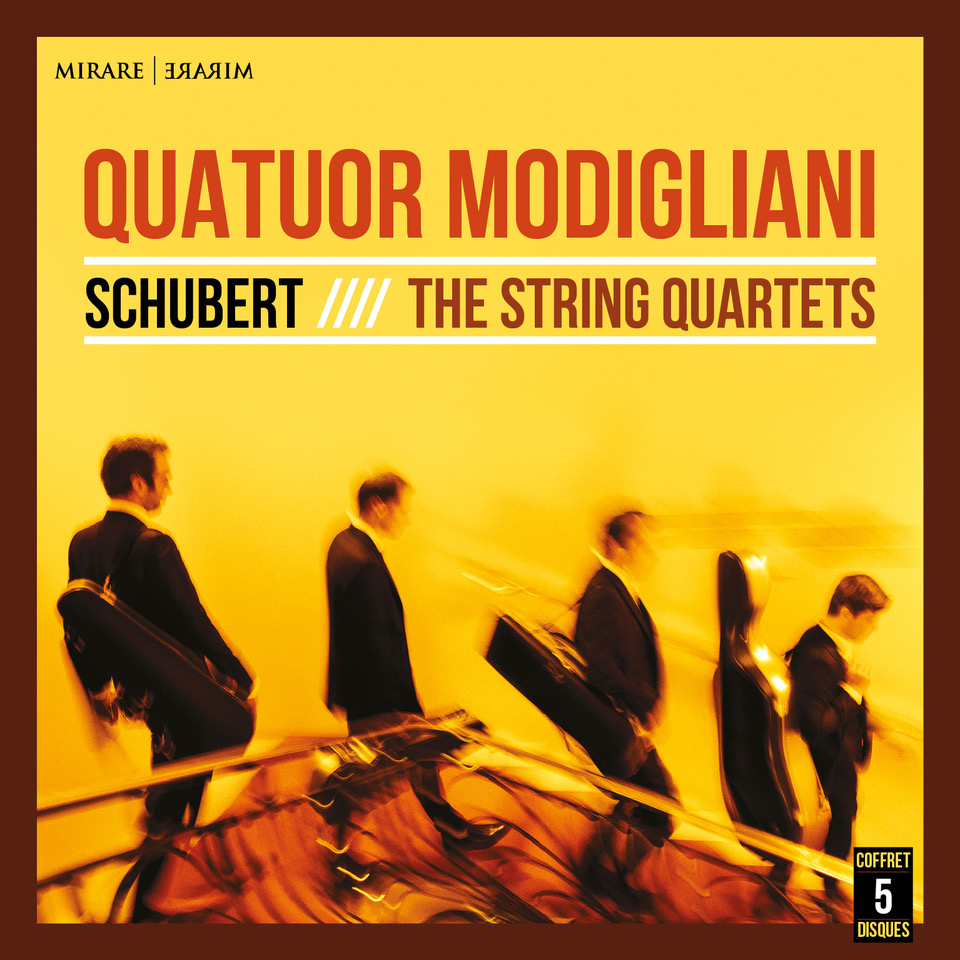 January 21, 2022
Sound Speeches of a Mysterious Soul
With the release of its 16th studio album, the complete recording of Schubert's string quartets, the Quatuor Modigliani sets an impressive milestone in the 19th year of its existence.
After years spent studying Schubert's substantial output of string quartets, the Modigliani Quartet has now recorded these works at three different locations: "The intellectual encounter with a mysterious soul, the discovery of ineffable tone colours, the admiration for a masterly musical discourse whose ideas never cease to develop and inspire – that is an entire musical journey in itself that has left a lifetime impression on us. Recording the Octet two years ago was just the first building block of a project that was very close to our hearts and that we are now at last seeing fully realized with this comprehensive immersion in Schubert's world."
The release of the album on the Mirare label on 21 January 2022 comes in time for Franz Schubert's 225th birthday.
press information on the release