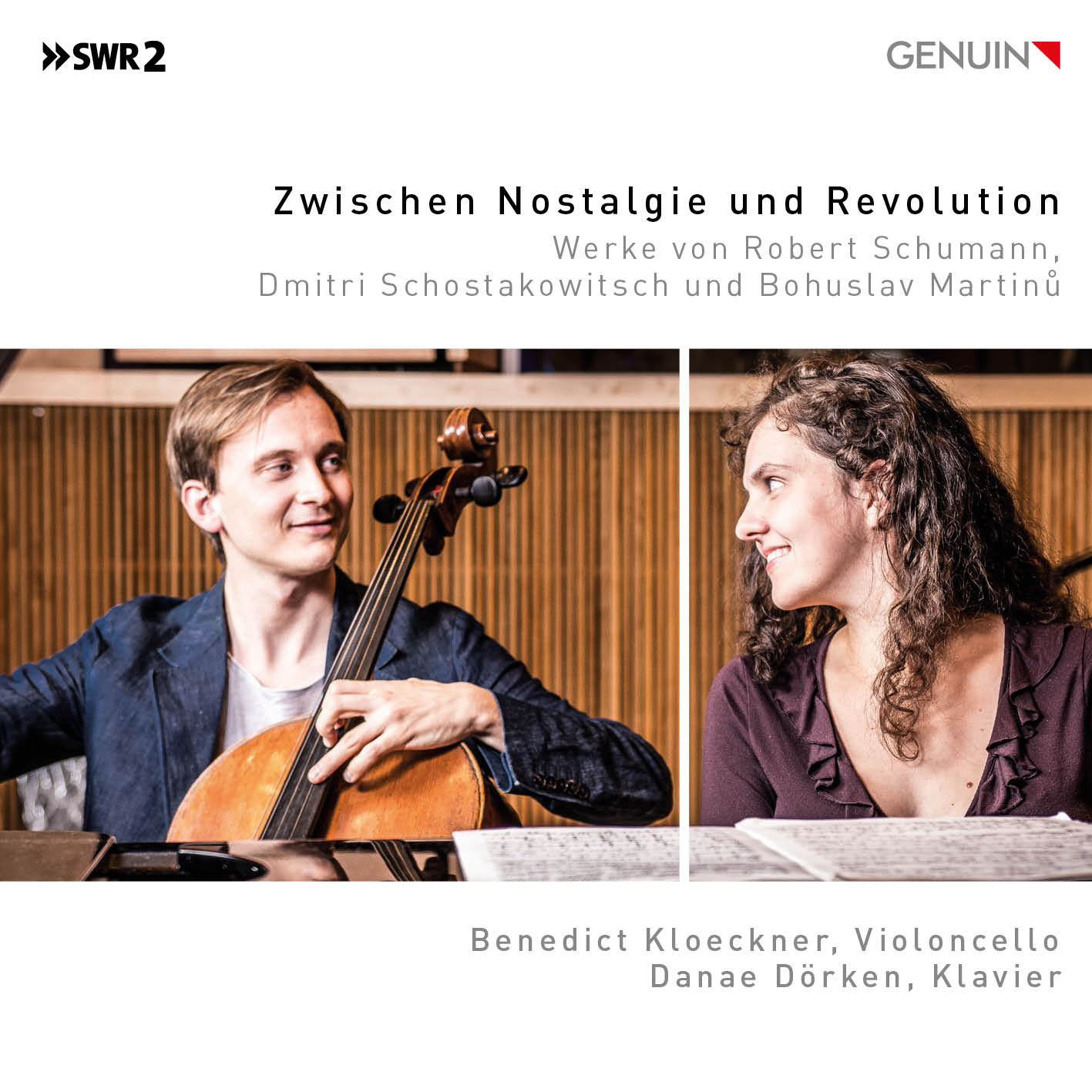 July 5, 2019
Danae Dörken and Benedict Kloeckner release new recordings
Two new recordings will be released today.
Pianist Danae Dörken releases her new solo recording "East and West" (Ars Produktion), an album fusing Western piano compositions by Schubert, Grieg, Poulenc and de Falla with pieces by Eastern composers such as Chopin, Bartók and the Greek composer Manolis Kalomiris. Danae Dörken has made it "her personal mission in this day and age to show that diversity is something that ultimately brings us together and gives us enormous strength." The compositions on the album all share the commonality of being heavily influenced by folk music traditions. Dörken explains that "the folkloristic character of these compositions highlight the individual elements of each culture which render the pieces unique and underscore the necessity for them to never get lost."
Cellist Benedict Kloeckner has been performing with Danae Dörken for many years. "Between Nostalgia and Revolution" (Genuin), their first duo recording, features works by Robert Schumann, Dmitri Shostakovich and Bohuslav Martinů and showcases the duo's breathtaking ensemble sound that is characterised by their ability to oscillate between deep inwardness and exuberant playfulness. Three pieces by Robert Schumann make up the musical backbone of the CD. Schumann himself is regarded as a foresighted artist who was always in search of the new, all the while respecting the traditions of his predecessors. "It has always been a dream of mine, in collaboration with Danae, to combine works by Schumann with compositions of the 20th century that reflect his spirit of innovation, his affinity for music of the past, especially for the work of Johann Sebastian Bach, and share his commitment to subtle expression", remarked Kloeckner.
> more information about "East and West"