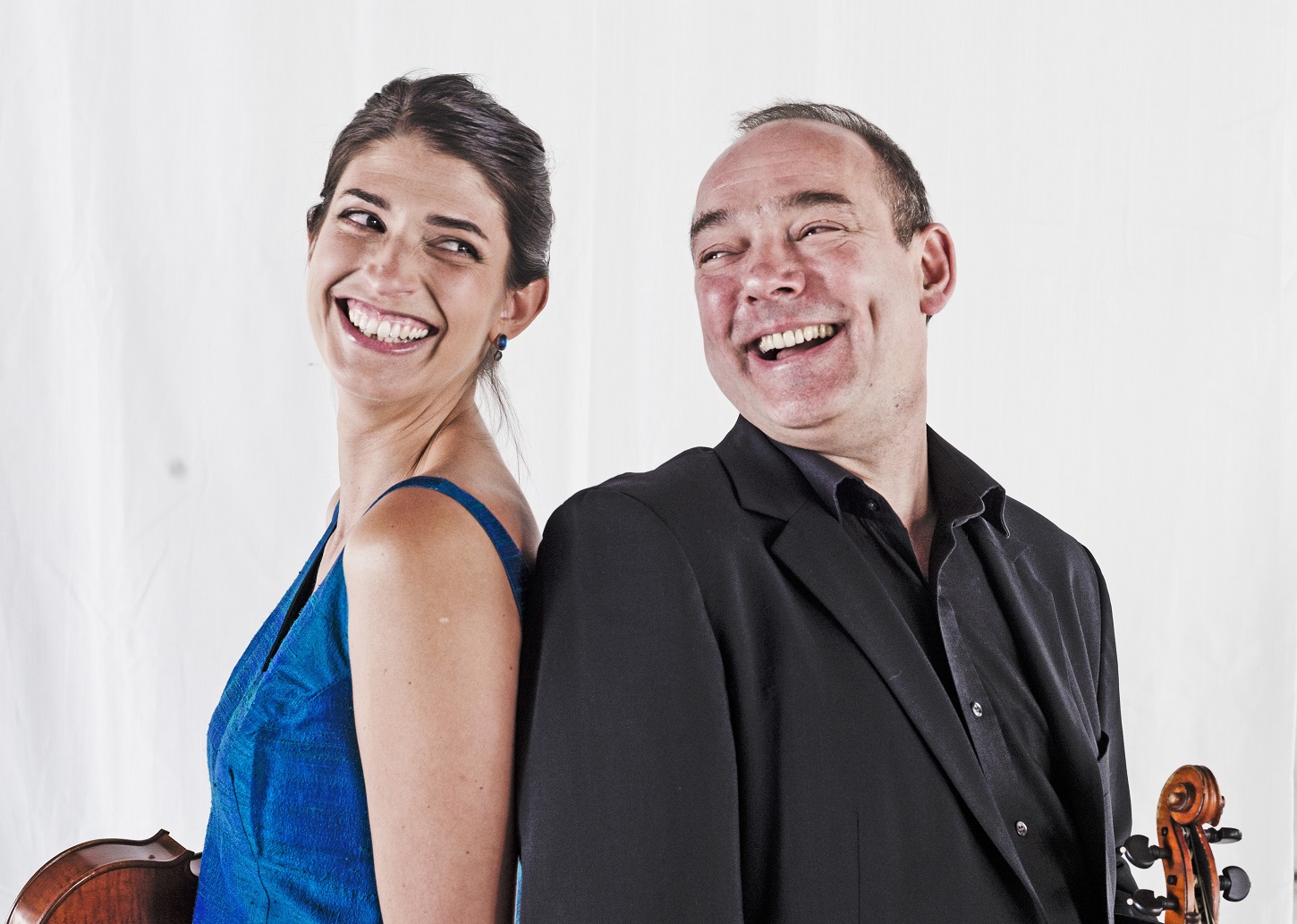 November 10, 2020
Concerts with Harmonie Universelle
The Ensemble Harmonie Universelle is planning new concerts. As live concerts are not allowed in November due to the current Corona Protection Ordinance, there will be a concert via via video stream. Viennese house music is on the programme. Figaro, Cherubino, the Queen of the Night, Papageno. . . their arias were and continue to be so popular that countless arrangements have been made since her creation. One of the most popular line ups of domestic music in the 18th century was the duo. Two melody instruments were incredibly practical and so an almost unlimited number of compositions for two violins or other melody instruments were created. Not only popular arias, but also chamber music and symphonies were edited for this cast. Some of the highlights of these arrangements will be played at this vidoestream-concert (violin: Mónica Waisman & Florian Deuter).
The video stream can be accessed directly from the > website of Harmonie Universelle.
On the other hand, live concerts with an audience are planned for December until further notice. On December 5, 2020 is "Jauchzet Gott in allen Landen" the motto (Friedenskirche, Köln-Ehrenfeld, Rothehausstr 54a) at 5 and 7:30pm. At these Christmas concerts with Magdalene Harer, soprano, and Casey Reeves, trumpet, works by Bach, Corelli and Scarlatti will be played. Tickets for these concerts are available from November 22 via the websites > Ehrenfelder Abendmusiken or > evangelisch-ehrenfeld.de/musik. Places are very limited.
In December, the ensemble takes us to Venice with works by Vivaldi and Albinoni. At 4 and 6pm, the concerts will take place in the Basilica of St. Ursula in Cologne. If there are still restrictions for concerts with an audience, the concerts will be broadcast again via video stream.
This programme will also be played at the church St. Martin in Euskirchen (December 12, 6:30pm) and in the Kulturfabrik Becker & Funck in Düren (December 14, 7:30pm) as well as in the Dorfkirche Stiepel in Bochum with Bach instead of Albinoni (December 11, 7 pm).