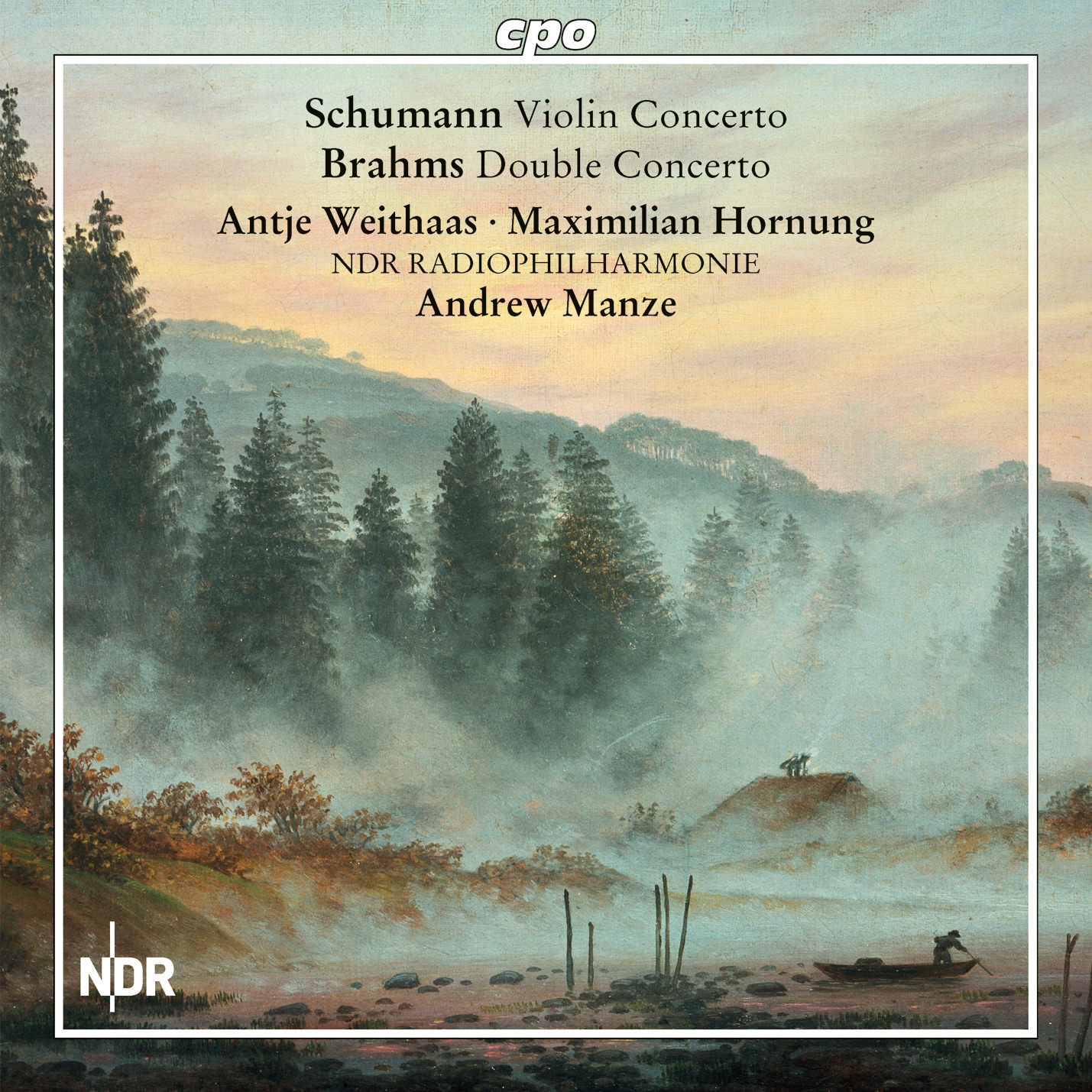 September 16, 2019
CD release: Antje Weithaas plays works by Schumann and Brahms
They knew each other and appreciated each other: Robert Schumann called Johannes Brahms a "hero of a new generation", Brahms, on the other hand, was sold on Schumann's romantic style.
Antje Weithaas recorded works by these two composers together with the NDR Radiophilharmonie under the baton of Andrew Manze (cpo). The Concerto for Violin and Orchestra by Schumann and the Double Concerto by Brahms (with the cellist Maximilian Hornung) were both composed for the violinist Joseph Joachim. Since 2019, Antje Weithaas is, together with Oliver Wille, artistic director of the International Joseph Joachim Violin Competition in Hannover. She was the first prize winner of this competition.
Both concerts are dedicated to the clear style of Johann Sebastian Bach – not without tonal transfiguration and own signature of the composers, of course. Also the keys, D minor and A minor, speak a common language: they are both presumed to be expressions of mourning, lament and earnestness.