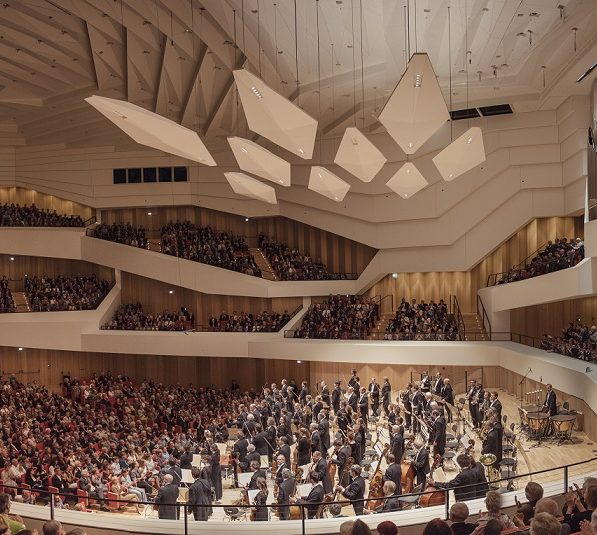 February 11, 2021
Dresden Philharmonic/Marek Janowski: commemorative concert on Feb 13th – broadcast live on TV, radio, online
On February 13, 1945 Dresden was destroyed to a large extent during air raids. Since then, the events of that day have been commemorated every year on this day. At the same time the day stands for admonition for peace and all victims of war and violence.
Marek Janowski, Principal Conductor and Artistic Director of the Dresden Philharmonic:
"For us as Dresden Philharmonic, it is very important that the traditional concert for the commemoration on February 13th will take place this year, too. I know that the specific tradition of remembrance, which includes the Dresden Philharmonic's commemorative concerts, is still very important for many Dresdeners and that it also has an impact far beyond Dresden. The works by Bach, Mozart and Strauss, which we have selected for this year's programme, should, I think, give this day a special musical imprint."
The Dresden Philharmonic's traditional commemorative concert in memory of the destruction of Dresden on February 13, 1945 will be broadcast live by MDR (from 8.05pm worldwide), Sachsen Television and on the website and facebook page of the Dresden Philharmonic live from 6.30 pm (video online). The programme, conducted by Marek Janowski in the Kulturpalast Dresden, includes works by Bach, Mozart and Strauss. With their concert, the The Dresden Philharmonic continues a tradition dating back to 1946. At that time the orchestra performed "Ein Deutsches Requiem" by Johannes Brahms with the Dresden Kreuzchor under the direction of Rudolf Mauersberger. Since then, the concert, which was almost without exception conducted by the respective chief conductor, has become a permanent part of Dresden's musical culture of remembrance. At the beginning, Prime Minister Michael Kretschmer and Lord Mayor Dirk Hilbert will each address the audience. Prime Minister Michael Kretschmer and Lord Mayor Dirk Hilbert will give greetings.