Stavanger Symphony Orchestra
CD project Bruckner: Symphony No. 7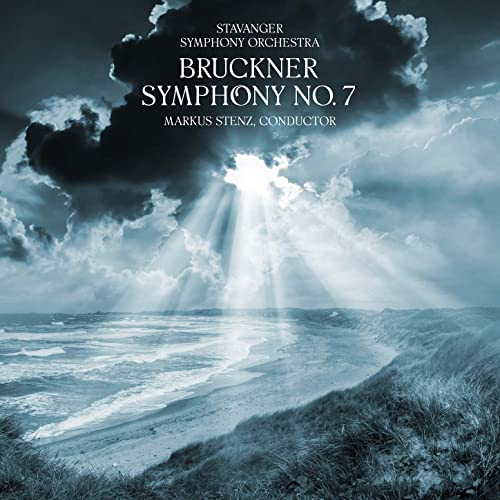 CD project Bruckner: Symphony No. 7
The Stavanger Symphony Orchestra (SSO) is one of Scandinavia's most successful orchestras. SSO performs and has its concerts in the Fartein Valen in Stavanger concert hall which is considered one of the best concert halls in Europe.
Andris Poga has been appointed SSO's new Chief Conductor, effective as of 2021/22. Jan Willem de Vriend is the orchestra's current Conductor-in-Residence. Recent guest conductors have included Karina Canellakis, Pablo Heras-Casado, Kazuki Yamada, James Gaffigan, Stanislav Kochanovsky, Lionel Bringuier, Dalia Stasevska, Markus Stenz and Vassily Sinaisky, among others. Frans Brüggen was the SSO's Artistic Director for early music from 1990-1997; Philippe Herreweghe had the same position from 2000 to 2004 and Fabio Biondi from 2006 to 2016. Ever since then, the SSO has continued to work regularly with exponents of historical performance practice including Kristian Bezuidenhout, Andrea Marcon, Jan Willem de Vriend, Matthew Halls, Ottavio Dantone, Riccardo Minasi, among others.
The orchestra has a recording label of its own; besides, it has recorded lots of Scandinavian music for BIS, as well as baroque music with Fabio Biondi for Naïve and other record companies. It has received numerous awards including the Gramophone Award in 2007, the Diapason d'Or in 2012 and the Spellemannpris (most lately 2015). SSO is known as an innovative orchestra excelling in many new enterprises: an album with Gisle Kverndokk's Symphonic Dances for SSO's inhouse label was awarded the 2019 Grammy Award for Best Immersive Audio Album; and it received two Hedda Awards in 2019 for the symphonic silent play 'The Mute'. The SSO has been touring in various European countries, Japan and the USA. The orchestra was founded in 1938 and consists of 85 musicians from 23 different nations.
In winter 2020, they released a new CD with Bruckner's Symphony No. 7 under the baton of Markus Stenz. The regional newspaper Aftenbladet's sayd about a concert with this programme in the autumn of 2018: «SSO's and Markus Stenz' interpretation of this work a great event. Never have I heard SSO at this level in a Bruckner symphony." Bruckner's 7th is the Stavanger Symphony Orchestra's fifth recording on its own record company, SSO Recordings. The CD is available digitally and on CD and Vinyl.
read more