Simon Trpčeski – Tales of Russia
CD project "Tales of Russia"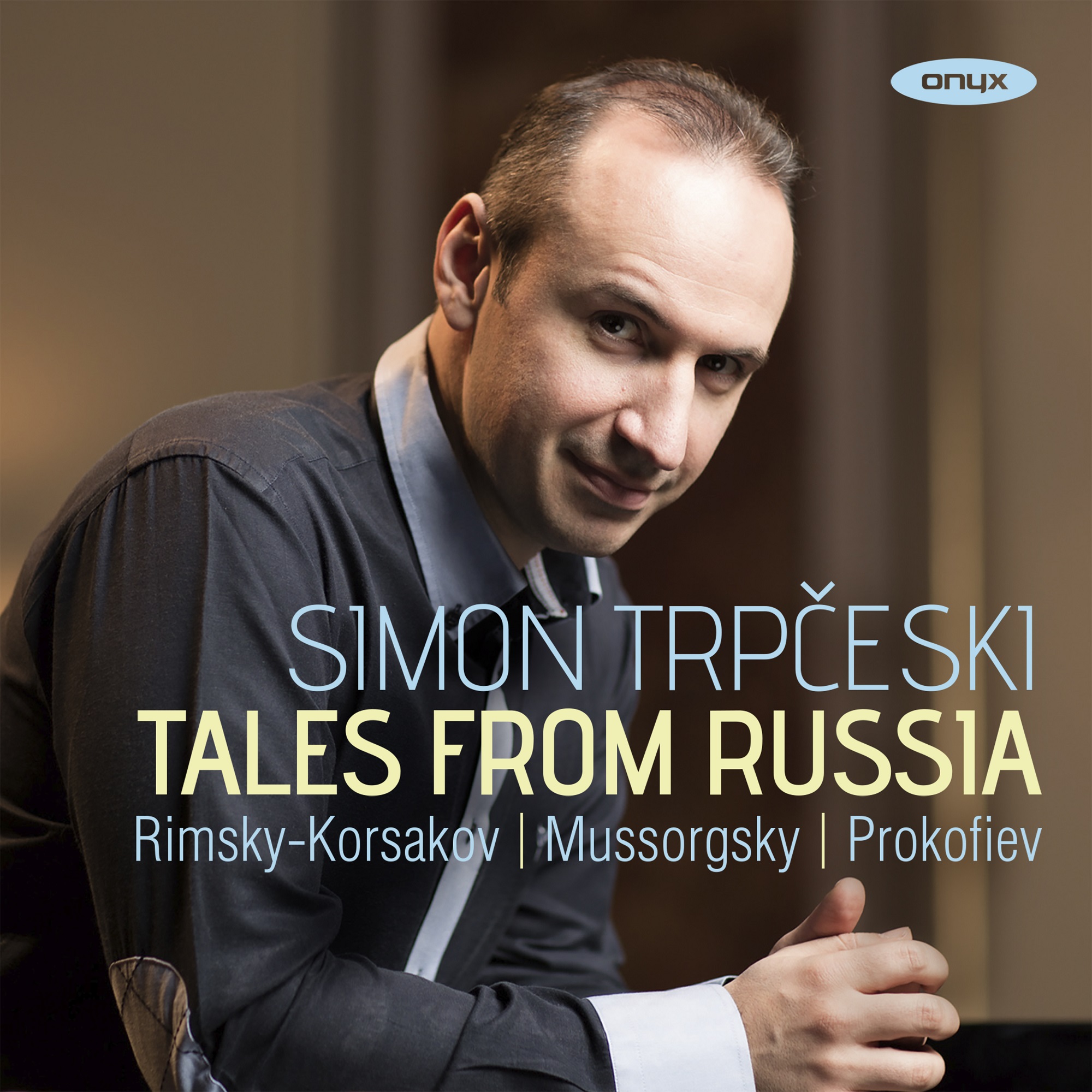 CD project "Tales of Russia"
Biography
Simon Trpčeski performs with orchestras such as Royal Concertgebouw Orchestra, Russian National Orchestra, WDR Sinfonieorchester, Orchestre National de France, New York Philharmonic, China Philharmonic and Sydney Symphony Orchestras. He regularly gives solo recitals in cultural capitals like New York, Paris, Munich, Prague, São Paulo, Sydney, Beijing, Tokyo and London where he was recently Artist in Residence at Wigmore Hall. He performs at prestigious festivals including Verbier, Bergen, the Baltic Sea Festival and BBC Proms.
During the 2019/20 season Trpčeski will return to European orchestras such as London Symphony Orchestra, Tonhalle-Orchester Zürich, Tonkünstler-Orchester Niederösterreich, The Royal Danish Orchestra, Orchestre Philharmonique de Monte-Carlo, Tampere Philharmonic Orchestra, Orquesta Sinfónica de Galicia and Royal Scottish National Orchestra. He appears several times in Germany, including a performances of Brahms' Piano Concerto No. 1 with the Staatskapelle Weimar, Beethoven's Piano Concerto No. 5 with the Stuttgarter Philharmoniker and Rachmaninov's Second Piano Concerto with the Orchester der Deutschen Oper Berlin under Jurj Valcuha. Further afield, he returns to Detroit Symphony Orchestra and St. Louis Symphony Orchestra. Trpčeski tours Australia appearing with Melbourne Symphony Orchestra, West Australian Symphony Orchestra, Tasmanian Symphony Orchestra and in recital. Further solo recitals include dates at London's Barbican Centre, National Concert Hall Dublin, in Belgium, Puerto Rico and at Auditorium de Radio France, Paris.
He is a committed chamber musician and appears in recital this season with Daniel Müller-Schott in Frankfurt, Heidelberg and at Maribor Festival. His folk project 'Makedonissimo', devised with composer Pande Shahov, celebrates the music and culture of his native Macedonia. The band appears this season in Romania and Canada, and will tour Australasia in the 2020/21 season.
Trpčeski has recorded prolifically. His next release will appear in autumn 2019, a disc of solo Russian repertoire, for Onyx Classics. His first recording (EMI, 2002) received the "Editor's Choice" and "Debut Album" at the Gramophone Awards. In 2010 and 2011, his interpretation of Rachmaninov's complete concertos was recognised with Classic FM, Gramophone "Editor's Choice," and Diapason d'or accolades. His recording for Onyx Classics of Prokofiev's Piano Concertos Nos. 1 and 3 again won him the Diapason d'or in September 2017.
With the special support of KulturOp – Macedonia's leading cultural and arts organisation – Trpčeski works regularly with young musicians in Macedonia to cultivate the country's next generation of artists. Born in Macedonia, Trpčeski studied with Boris Romanov. He was previously a BBC New Generation Artist and was honoured with the Royal Philharmonic Society Young Artist Award in 2003.
In October 2019 he released his new album "Tales of Russia" for Onyx. On this album he presents a fascinating programme of Russian classics, two of which are heard in unfamiliar guises as works for solo piano – Mussorgsky' Night on a Bare Mountain, in the arrangement by Rimsky-Korsakow, and then the latter's Sheherazade. The programme starts with Prokofiev's delightful 'Tales of the Old Gramdmother'.
read more