Saleem Ashkar
CD-Project "Beethoven"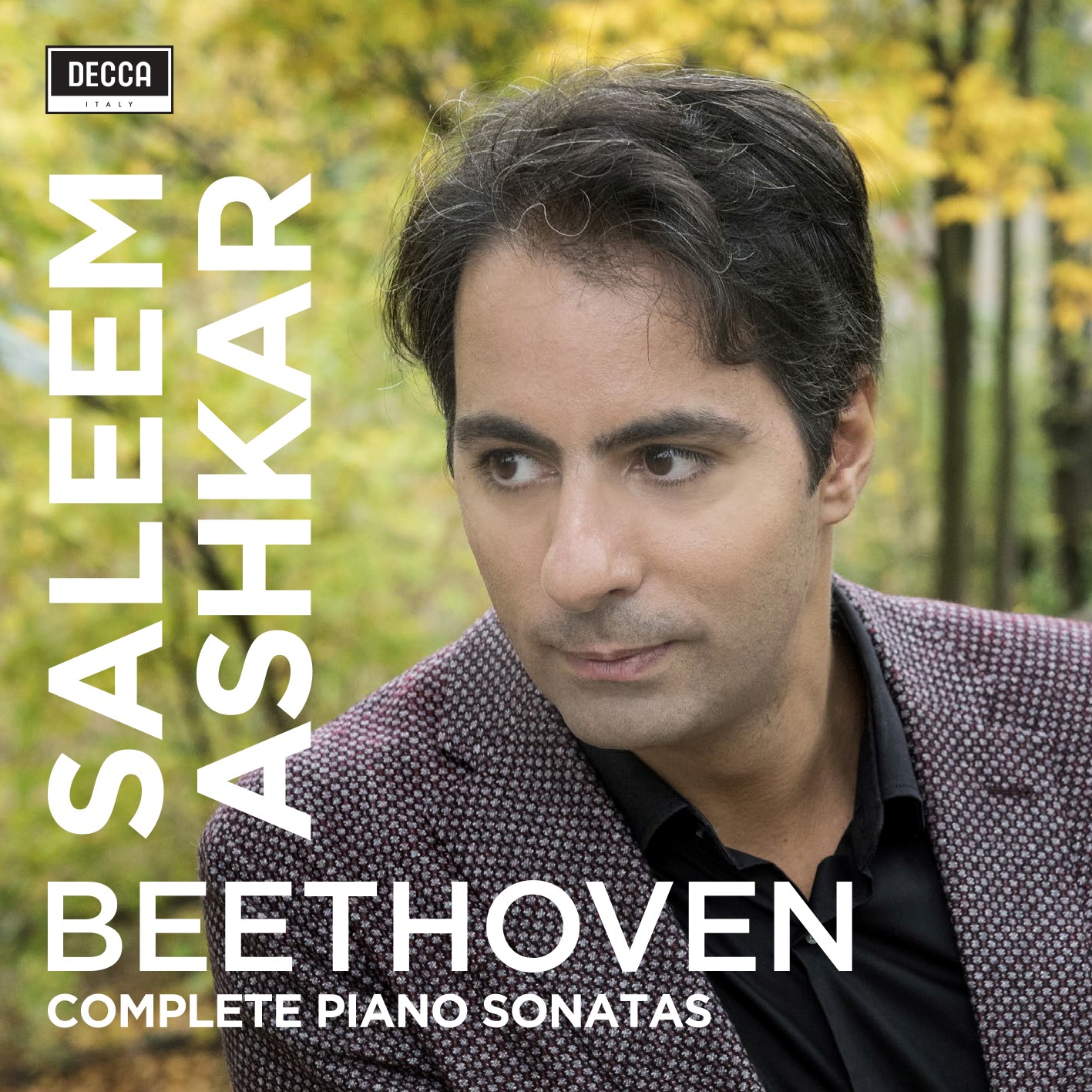 CD-Project "Beethoven"
brief info
Berlin-based Israeli-Palestinian pianist Saleem Ashkar was born and raised in Nazareth. He studied in Europe and at the age of 22 played his debut at New York's Carnegie Hall under Daniel Barenboim – since then he has been considered one of the most interesting pianists of his generation.
Saleem Ashkar has just released the complete Beethoven sonatas on Universal/Decca: in about six years, a total of six albums have been recorded. The recordings are available as single releases and also on all streaming platforms
He works regularly with conductors such as Riccardo Chailly, Christoph Eschenbach, Zubin Mehta, Riccardo Muti, Daniel Barenboim, Nikolaj Szeps-Znaider and with many of the world's leading orchestras, including the Vienna Philharmonic, Staatskapelle Berlin, Filarmonica della Scala, Concertgebouw Amsterdam, London Symphony Orchestra, Leipzig Gewandhaus, Elbphilharmonie Orchester Hamburg, and Deutsches Symphonie Orchester and Konzerthausorchester in Berlin.
A dedicated recitalist and chamber musician, Saleem has a particularly strong reputation as a Beethoven specialist and has recently performed a complete Sonata cycle in Prague, Duisburg and at the Konzerthaus Berlin. This season he will be performing a series of recitals in Copenhagen and Milan exploring the early, middle and late sonatas of Beethoven alongside other composers that were influenced by him. Other recent and future recital appearances include the Wigmore and Queen Elizabeth Halls in London, the Elbphilharmonie Hamburg, the Rheingau Festival, the Beethovenhaus, the Concertgebouw Amsterdam and the Musikverein Vienna.
Together with conductor Felix Krieger, he founded the "Al-Farabi Music Academy" in Berlin, whose patron is Daniel Barenboim, and which focuses on musical work with refugee children. In addition, Saleem Ashkar supports musicians and music schools in developing countries and crisis areas as an ambassador of the "Music Fund".
Beethoven Complete Box on stream
Concert Highlights:
28 + 29.04.2023 | 8 pm | Berlin | Konzerthaus Großer Saal
Konzerthausorchestra Berlin
Saleem Ashkar piano
Juraj Valcuha conductor
Ravel Concerto for Piano and Orchestra in G major
Berlioz "Symphonie fantastique" op. 14
14.06.2023 | 8 pm | Düsseldorf | Eclypse Kennedydamm
Skyline Concert I as part of the Schumannfest
Schumann Kreisleriana. Eight Fantasy Pieces for Piano op. 16
David Robert Coleman Schumann
Brahms Sonata No. 3 in F minor op. 5
17.06.2023 | 8 p.m. | Düsseldorf | Dreischeibenhaus
Skyline Concert II in the context of the Schumannfest
Saleem Ashkar piano
Christina Bock mezzo-soprano
Boris Brovtsyn violin
Claudio Bohórquez violoncello
Mendelssohn Songs without Words (selection)
Schumann Women's love and life op. 42
Eric Nathan Schumann
C. Schumann Piano Trio in G minor op. 17

18.06.2023 | Düsseldorf tba
Skyline Concert III in the context of the Schumannfest
with Saleem Ashkar piano, Boris Brovtsyn, Claudio Bohorquez, Daishin Kashimoto
read more