Niklas Liepe
CD project #GoldbergReflections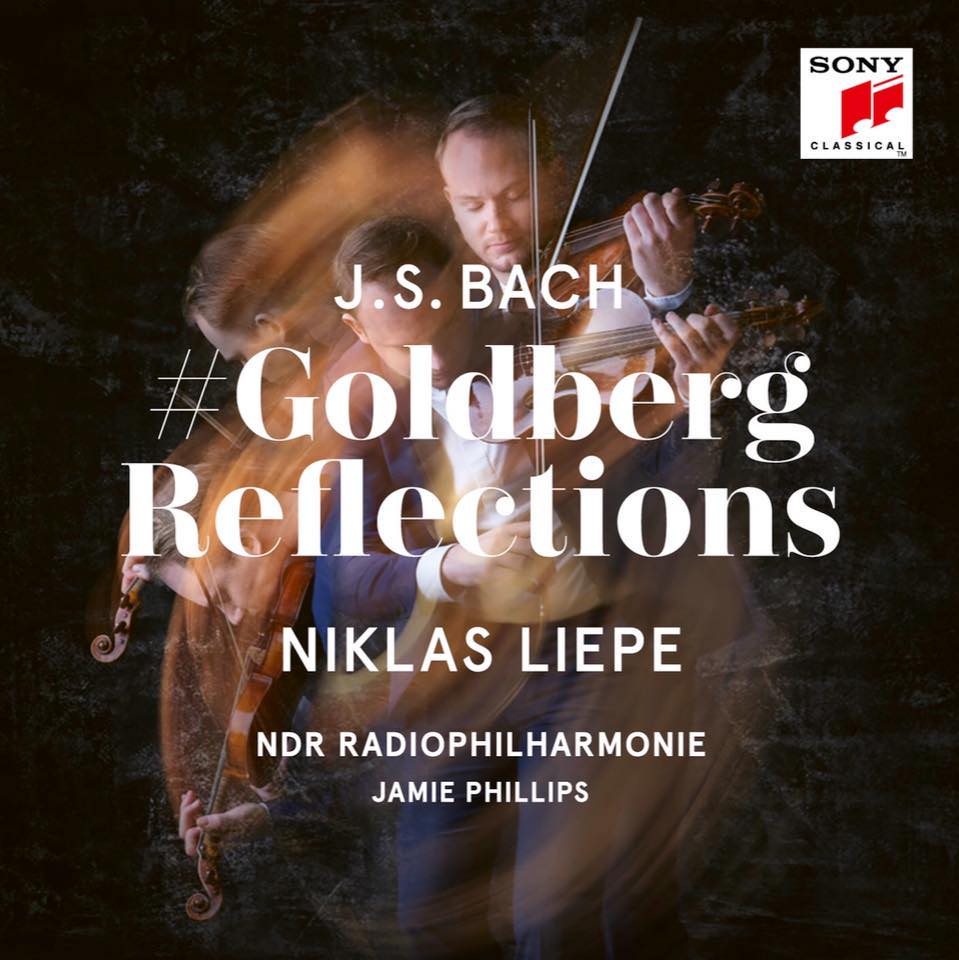 CD project #GoldbergReflections
Brief information
Niklas Liepe goes his own way, regardless. One of those artists constantly coming up with new ideas, launching projects that take real courage, because both the concept and the artistic standards boarder on the brazen.
Niklas Liepe already provoked much attention and enthusiasm in 2019 with his début CD "The New Paganini Project", which was part of his mission "to build musical bridges in time". Writing about this original and contemporary take on the legendary and reputedly demonic violinist, the daily Hannoversche Allgemeine noted that Liepe had "obviously not had to sell his soul to make it: one hears in every note that this recording is heartfelt." The Göttingen-born Liepe is without a doubt one of the most creative figures in the young German string scene, not least because of his own "deeply-rooted desire to create new, interesting repertoire for the violin".
For his second studio album, #GoldbergReflections (Sony), the German violinist Niklas Liepe takes on Bach's Goldberg Variations. This Bach work, as heard in Glenn Gould's epochal recordings, was also "one of the most important sources of inspiration for my artistic development. And I long cherished the desire to one day be able to create and perform new Goldberg Variations for violin, in whatever form." He has now fulfilled this desire with his new studio album #GoldbergReflections (Sony), which features 14 arrangements by Andreas N. Tarkmann of material from the original Bach work alongside 16 new commissioned works for solo violin and string orchestra by 11 different composers. Liepe asked the composers to "transform this music for today and to define it individually and musically so that a connection to the present time can be traced and felt."
Niklas Liepe has performed with such artists as GidonKremer, Yuri Bashmet, Fazil Say, Christoph Eschenbach and Andras Schiff and appeared as a soloist with the Frankfurter Opern- und Museumsorchester, the Bratislava Slovakian Radio Symphony Orchestra, the Kaohsiung City Symphony Orchestra, the Rheinland-Pfalz State Orchestra and the German Radio Philharmonic of Saarbrücken/Kaiserslautern, among others, with such conductors as Garry Walker, Hartmut Haenchen, Christoph Eschenbach and Gregor Bühl.
Niklas Liepe has received awards from the Northern German Broadcasting Corporation, the Braunschweig Classix Festival, the Danzig Festival in Poland, the Kocian Violin Competition in the Czech Republic, as well as double awards from the International HenrykWieniawski Violin Competition in Poland and the 2017 German Music Competition. He studied at the Hannover Music University with Prof. Krzysztof Wegrzyn, at the Cologne Music University with Prof. Zakhar Bron and with Prof. Ana Chumachenco and Prof. Mihaela Martin at the Kronsberg Academy.
In 2017 Niklas Liepe and his brother founded the "Liepe & Co. Festival" at a steel warehouse near Hannover's South Train Station. Here, too, he tests the limits of classical music anew.
read more