Nico and the Navigators
Force & Freedom - staged concert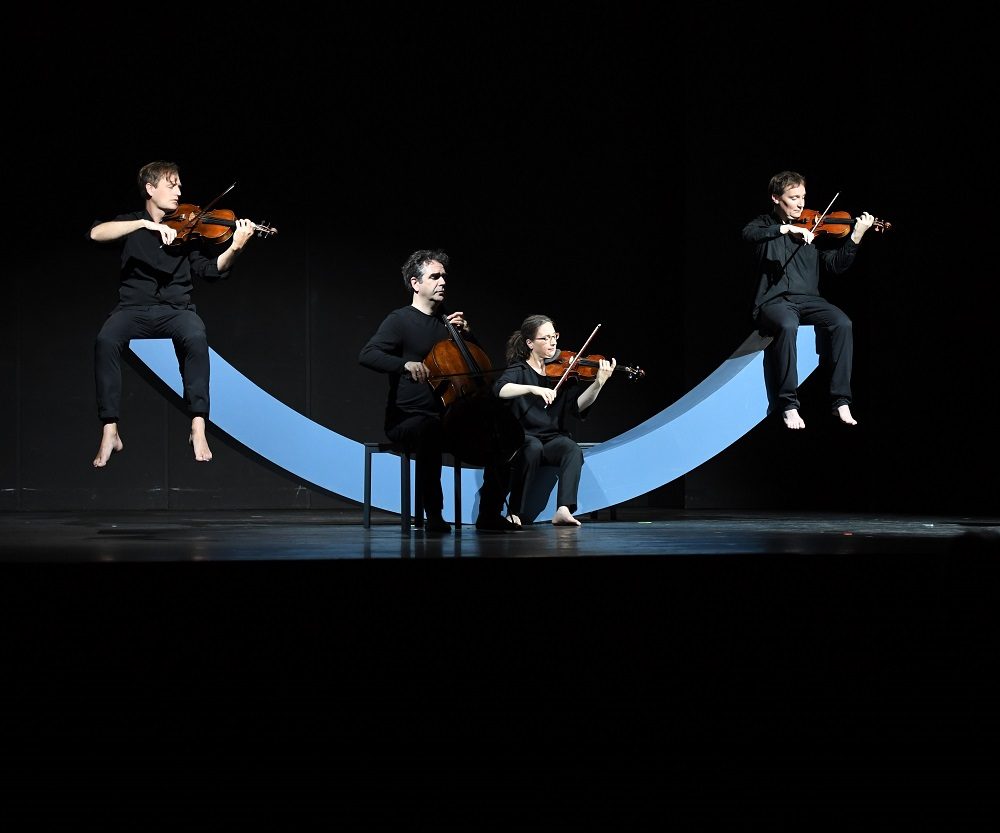 Force & Freedom - staged concert
brief information
A project by BTHVN 2020
Force and freedom are the poles between which the life and work of Ludwig van Beethoven can be placed. This is exemplified by his late work, which transcends the boundaries of form, becomes fragile and reaches a level of freedom and radicalism never seen before.
What does it mean to appropriate Beethoven's last works with all senses? How much courage does it take to get involved in the strong emotions, in pain and loss, longing and love, anger and hope? And what does this have to do with us today? In their confrontation with Beethoven, Nico and the Navigators and the Kuss Quartet will be searching for traces – from historical sources to the present. Sensual music theatre of the highest musical standards.
In the second attempt, the premiere will take place on December 17, 2020 at the radialsystem Berlin. It was originally planned for May 2020 within the framework of the Schwetzingen SWR Festival, including further performances at the Kissinger Sommer, the Konzerthaus Dortmund, the BOZAR Brussels, among others, all of which will be postponed.
Supported by the Federal Government Commissioner for Culture and the Media
A project by Nico and the Navigators and the Kuss Quartet
read more