Mikhail Pochekin
Violin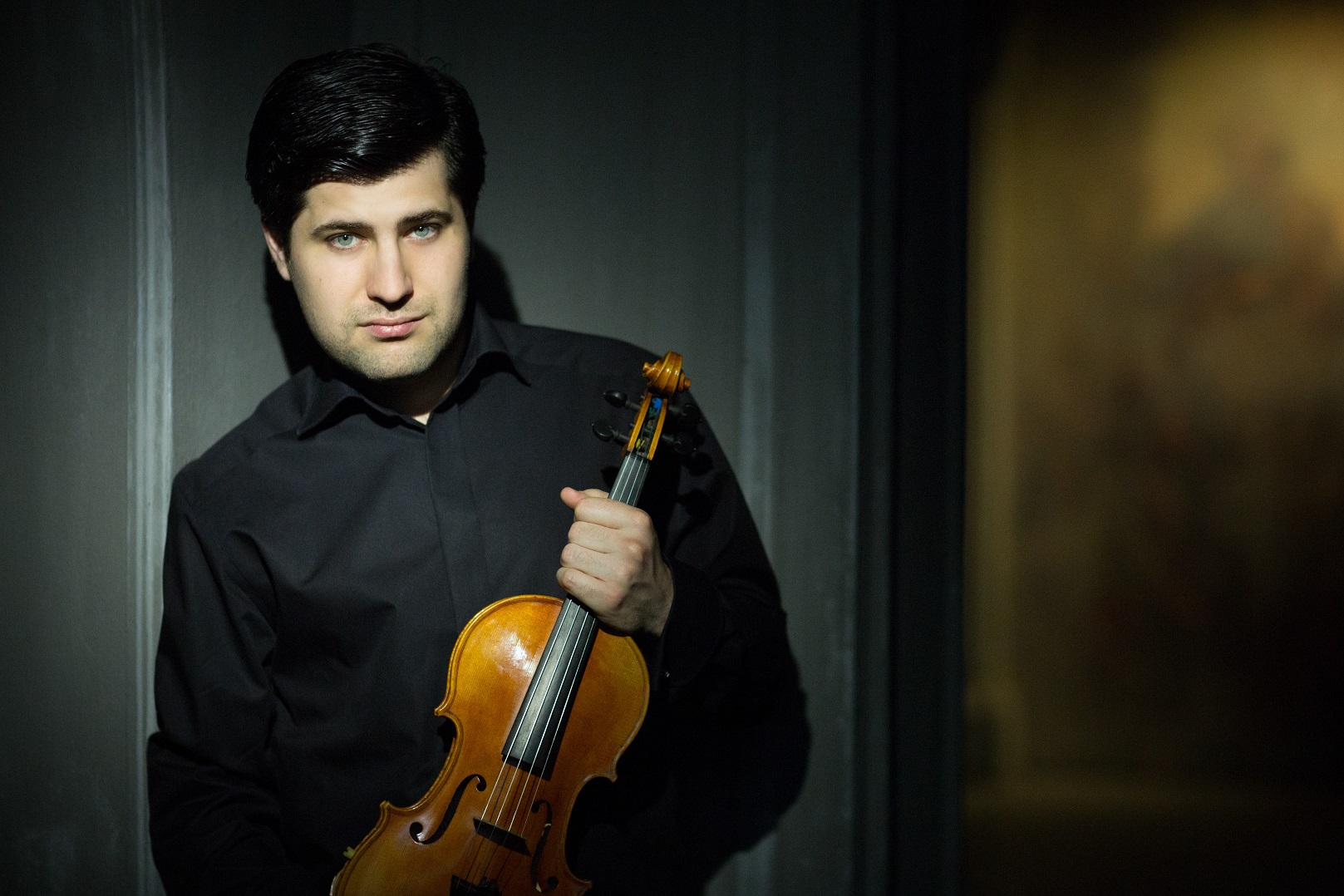 Violin
Mikhail Pochekin is a distinguished violinist. His expressive and bright artistic charisma helped him to earn international recognition from audiences and critics alike. In recent years, he has had the privilege of performing, among others, with the Mariinsky Theater Symphony Orchestra, Moscow Philharmonic, Sinfonieorchester Basel, Stuttgarter Kammerorchester, Lithuanian National Symphony Orchestra, Orquesta Sinfónica de Navarra, Dubrovnik Symphony Orchestra, Russian National Orchestra, State symphony orchestra of Russia "Evgeny Svetlanov", Tatarstan National Symphony Orchestra or Ural Philharmonic.
Mikhail Pochekin has appeared at renowned festivals and concert halls such as the Mariinski Theater Concert Hall in St. Petersburg, Auditorio Nacional de Música in Madrid, the Tchaikovsky Concert Hall in Moscow, Schloss Elmau in Bavaria, Fundación Juan March in Madrid, Kronberg Academy Festival, the Great Hall of Moscow State Conservatory, Festival Schubertiada de Vilabertrán, Grosser Saal der Stiftung Mozarteum, The Concordia International Festival of Contemporary Music named after Sofia Gubaidulina, Cultural Center "Gasteig" in Munich or Festival «Tchaikovsky Homeland». The violinist is also a constant participant of the "Stars of the 21st Century" project organized by the Moscow Philharmonic Society.
He has collaborated with eminent conductors including Vasily Sinaisky, Heinz Holliger, Yuri Simonov, Ilmar Lapinsch, Kevin Griffiths, Valery Poliansky, Stanislav Kochanovsky, Dimitris Botinis, Mei-Ann Chen, Alexander Sladkovsky, Mikhail Agrest, Gavriel Heine or Bojan Sudjic.
Mikhail Pochekin is a passionate and committed chamber musician who performs frequently with artists like Wen-Sinn Yang, Kian Soltani, Benedict Klöckner, Alexander Ramm, Petrit Çeku, Rainer Schmidt, Ana Chumachenco, Kiveli Doerken, Yuri Favorin or Arseny Tarasevich-Nikolaev. Special mention should be made of his duet with his brother, violinist and violist Ivan Pochekin. In 2018, the label Melodiya released their debut album entitled "The Unity of Opposites", which included works for two violins as well as for violin and viola. And in 2019, the german label Solo Musica released the album "6 Sonatas & Partitas BWV 1001-1006" for Violin solo by J.S. Bach.The album has been highly praised by the international press.
Mikhail Pochekin was born to a musical family: his father is a violin maker, his mother is a violin teacher, and his older brother is a violinist and violist. Thus, the sounds of the violin accompanied Mikhail from his early childhood. He received his first lesson from G.S. Turchaninova at the age of five and continued his studies with Ana Chumachenco, Viktor Tretiakov and Rainer Schmidt, at the music academies of Cologne, Munich and Basel, the "Reina Sofia" school of music in Madrid and also at the Mozarteum University in Salzburg. Great artistic influence on him had the masterclasses and lessons with Christian Tetzlaff. Already at a young age, he won the prizes of prestigious international competitions, among them Premio Rodolfo Lipizer, Pablo Sarasate International Violin Competition, Concorso Ruggiero Ricci, or Jasha Heifetz International Violin Competition. In 2008, he was awarded the Pablo Sarasate National Prize in Spain, after which he received an invitation from the Royal Conservatory of Madrid to give a concert on the famous violin by Antonio Stradivarius "Ex Boissier", which once belonged to the famous spanish violinist.
The next project highlights include engagements with Moscow State symphony orchestra, State symphony orchestra of Russia "Evgeny Svetlanov" (conductor – Valentin Uryupin), Kammerphilharmonie Landshut (conductor – Maximilian Hornung), as well as Württembergische Philharmonie Reutlingen and Neubrandenburger Philharmonie (conductor – Sebastian Tewinkel). Together with these two last orchestras, in addition to concert performances, CD recordings are also planned.
read more