Kuss Quartet with creative "Berlin Freizeit"
CD project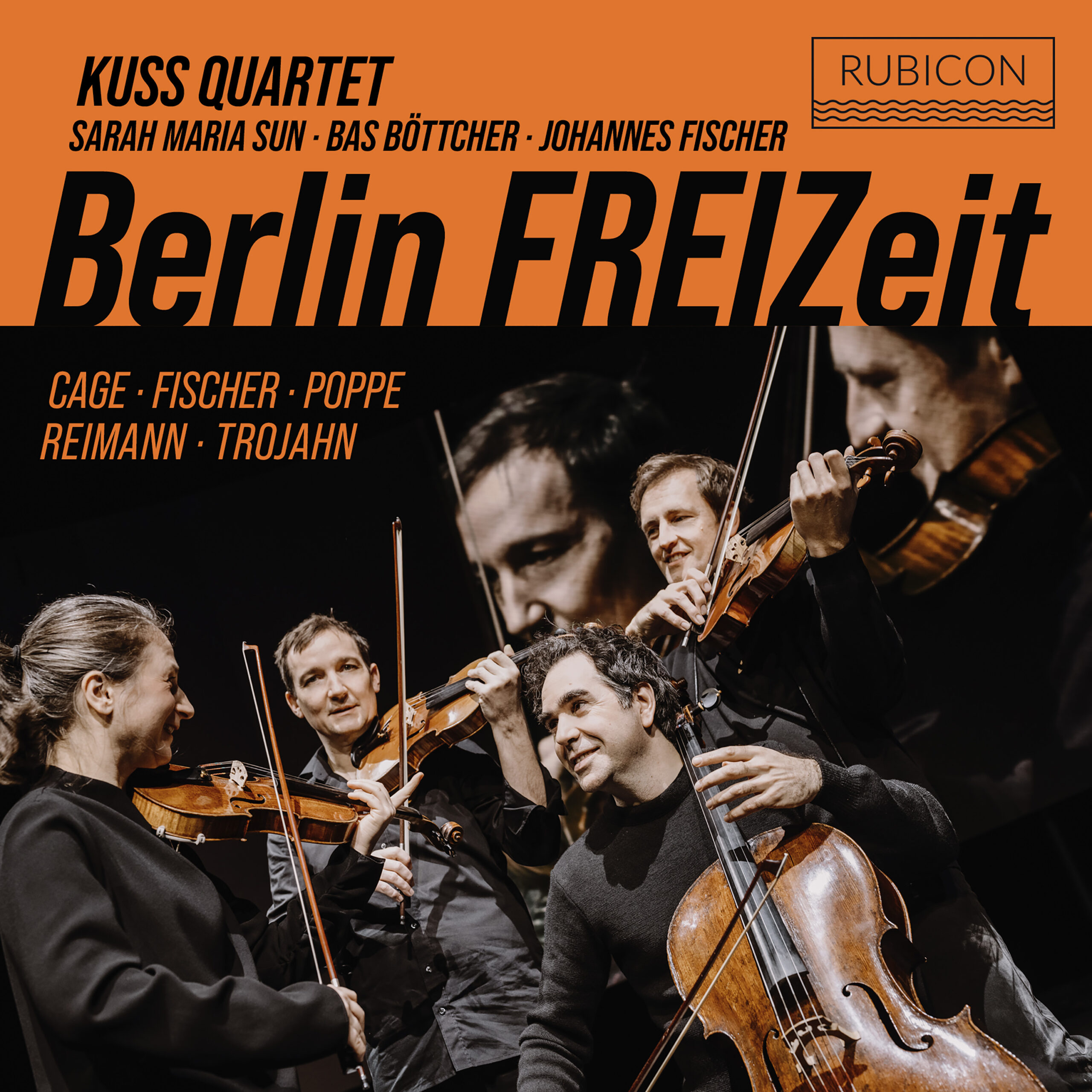 CD project
brief information
"… transforming the public silence to an inner, internal sounding." (Kuss Quartet).
The Bruno Mantovani recording of the "Beethoveniana", the closing piece of the complete recording of the Beethoven string quartets released in 2020 on the label Rubicon Classics, chronologically performed at the Suntory Hall in Japan and recorded live, was the outlook to the album being released now:
"Berlin Freizeit" combines works commissioned by the Kuss Quartet over the last years as well as artistic companions and musical friends. "The joy of bringing scores to live is one of the most exciting – since you can never know exactly what will happen. It's a most pleasant experiences. The present works are also testimony to some long-standing bonds and grown collaborations, both with composers and with Sarah Maria Sun, Bas Böttcher and Johannes Fischer (who even appears here in a double role)."
"Crime scene" and field of experimentation for joint encounters like this, with composers and artists of other genres was the Berlin series "KussPlus", later the so called "Klassiklounge" of the rbb Kulturradio at the watergate Club, which gave the quartet its very personal Berlin "spare time/ Freizeit".
Last year, the Corona pandemic led to the temporary and involuntary silencing of concert life – it meant unprecedented "time off" for the musicians. Spontaneously and with the help of Deutschlandfunk and the possibility to record in the well-known recording venue Christuskirche Dahlem, the Kuss Quartet was able to immerse itself completely into this project and "transform the public silence to an inner, internal sounding. […] is there a better way to use creative "spare time/ Freizeit"?"
The project "Berlin Freizeit" was created with financial support from the conceptual funding of the state of Lower Saxony. Established European concert halls such as Muziekgebouw Amsterdam, the Frankfurt Civic Foundation and the Lower Saxony Foundation also helped to realise the respective commissions and premieres.
read more