Joseph Moog
CD project "Between Heaven & Hell"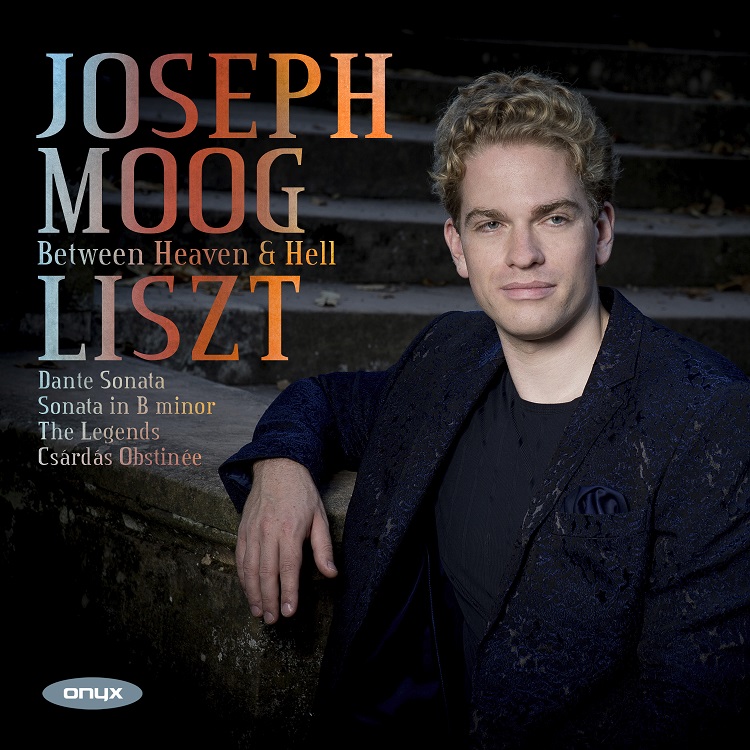 CD project "Between Heaven & Hell"
Brief information
On his new album "Between Heaven & Hell", which has been released on the label Onyx, Joseph Moog dedicated himself to the main work of Franz Liszt, his B-minor Sonata, the "Dante-Sonata" and the Deux Légendes. It is a pianistic contemplation of existential questions of life and thus Moog draws a comprehensive portrait of Franz Liszt. "The title 'Heaven and Hell' describes the formative antagonisms of the composer and human being Franz Liszt: From the womanizer to the Abbé, from romanticism to impressionism, from sensuality to spirituality " says Moog. "If one looks closely at his development, it becomes clear how much Liszt – like Goethe or previously Dante – had dealt with actually philosophical questions.
In full understanding of the indispensable coexistence of the opposites, the light and dark, the yin and yang, he has pursued the questions of the connections and the symbiosis of the life-determining counterparts. Against this background, his entire work becomes a breathtaking search for answers to the of the meaning of life and that is as timeless today as it was then. "
read more