Johannes Moser
Violoncello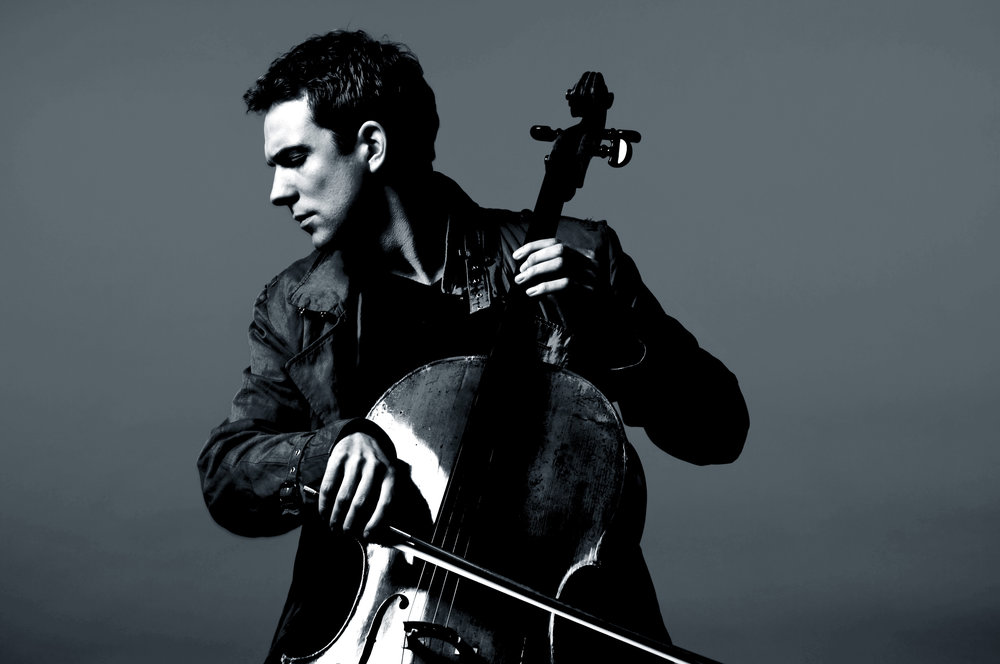 Violoncello
Biography
Hailed by Gramophone Magazine as "one of the finest among the astonishing gallery of young virtuoso cellists", German-Canadian cellist Johannes Moser has performed with the world's leading orchestras.
He has won numerous awards for his CDs. His latest recordings include the concertos by Dvořák, Lalo, Elgar and Tchaikovsky, which have gained him the prestigious Preis der Deutschen Schallplattenkritik and the Diapason d'Or. Johannes Moser records exclusively for the label PENTATONE.
Renowned for his efforts to expand the reach of the classical genre, as well as his passionate focus on new music, Johannes has recently been heavily involved in commissioning works. In 2011 he premiered Magnetar for electric cello by Enrico Chapela with the Los Angeles Philharmonic conducted by Gustavo Dudamel, and took part in the European Premiere of Gubaidulina's Triple Concerto with the Zurich Tonhalle Orchestra in October 2017.
Throughout his career, Johannes Moser has been committed to reaching out to all audiences, from kindergarten to college and beyond. He combines most of his concert engagements with masterclasses, school visits and preconcert lectures and will also show this aspect of his artistic work in the upcoming residences.
Johannes Moser has kicked off the 2019/20 season with a new album, "Felix & Fanny Mendelssohn", featuring works for violoncello and piano and recorded with the pianist Alasdair Beatson. In October, another new chamber-music recording was released, this time on the BIS label together with his musical partners Vadim Gluzman, violin, and Yevgeny Sudbin, piano. These three soloists, who have joined together to form an outstanding trio, devote themselves here to "the memory of a great artist", Tchaikovsky's large-scale Piano Trio in A minor, op. 50, his only work in the genre. This is partnered by the piano trio of the Armenian pianist and composer Arno Babajanjan, one of his best-known works. The third opus on the recording is by Alfred Schnittke, here in an arrangement for piano trio by Yevgeny Sudbin: the tango from Schnittke's opera "Life with an Idiot".
An important highlight in Johannes Moser's 2019/20 season will be the Walton Cello Concerto, which he will play with the Boston Symphony Orchestra on four evenings between 27 February and 3 March. And in this season, Johannes Moser will once again be an "artist in residence", this time with the Oregon Symphony Orchestra. His schedule also includes two world premieres: the cello concertos by the Austrian composer Bernd Richard Deutsch and the American Andrew Norman. The work by Bernd Richard Deutsch will have its first performance on 6 March 2020 in the Musikverein in Vienna. Shortly after that, Andrew Norman's concerto, a work commissioned by the Los Angeles Philharmonic, will be performed in two concerts starting on 23 May that will be conducted by Gustavo Dudamel, with Johannes Moser as soloist. Contemporary music by Elena Firsova and Sofia Gubaidulina will take Johannes Moser, together with the violinist Vadim Gluzman, to the Norrköping Symphony Orchestra/Sweden (19 and 20 September) and to Manchester/BBC Philharmonic Orchestra (14 December).
read more