G.A.P. Ensemble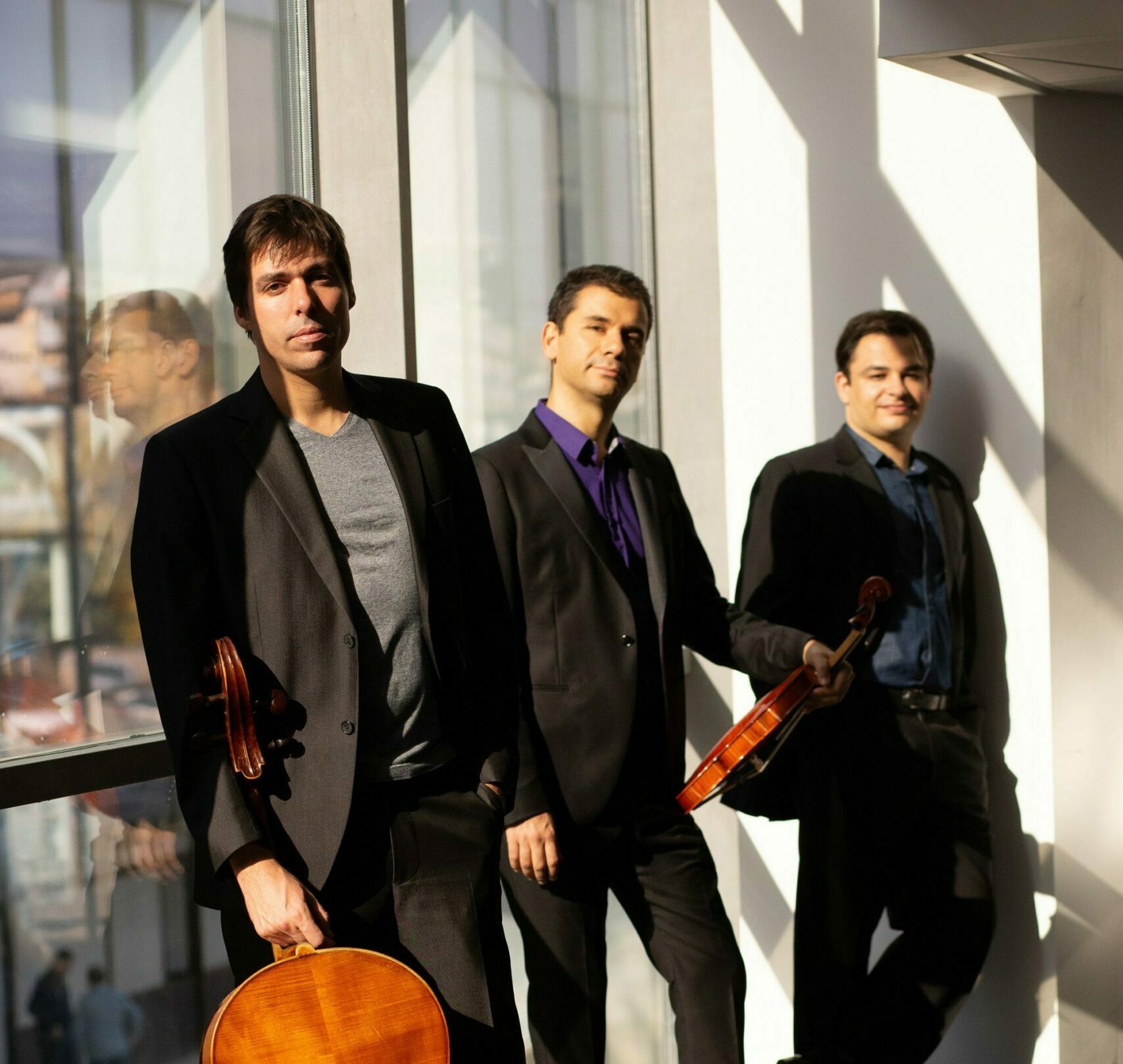 Biography
The letters G.A.P. not only reveal the initials of the baroque violinist and composer Giovanni Antonio Piani, whose violin sonatas were a part of the group's first CD in a world premiere recording back in 2012. They also point out the Ensemble's intention to close the existing GAPs between the different musical eras and their stylistics and the audience. The Ensemble performs on both period and modern instruments, giving the listener an exceptional experience of colors.
Apart from the regular trio performances with Emilio Percan/baroque violin and direction, Oriol Aymat Fusté/baroque violoncello and Luca Quintavalle/harpsichord, the G. A. P. ensemble collaborates currently with the singers Dorothee Mields, Valer Sabadus, Julia Lezhneva, and the Flutist Maurice Steger performing most recently at the Haendel – Festspiele in Halle, Duisburg Philharmonic, Zeughaus Neuss, Mosel Festival, Festival du Saintes i.a.
Working with artists like Viktoria Mullova, Daniel Hope, Cecilia Bartoli, Christophe Rousset, and Hille Perl as well as performances at some of the most renowned concert halls in the world, for example, Berliner Philharmonie, Teatro Colon Buenos Aires, Tokyo Opera City Center Hall and Palau de la Musica Barcelona, are only one part of the experiences that the members bring to the joint work. For the performance of larger repertoire such as operas, oratorios, cantatas, and instrumental works, the ensemble takes the form of a chamber orchestra.
The three CD productions "Affettuoso", "I musicisti del imperatore" and "Vivaldi per Pisendel" received unanimous praise from the press (Diapason, Strad, Gramophone, Fanfare, Web music international, etc.). Since 2013 the G.A.P. Ensemble works closely with the Italian soprano Raffaella Milanesi, the successful cooperation was crowned in 2014 with the world premiere recording of the cantatas by Piani, Caldara, and Alessandro Scarlatti and was also highly praised by the critics. The recording of Antonio Vivaldi's violin sonatas dedicated to his friend Johann Georg Pisendel, a known violin virtuoso and concertmaster of the Sächsische Hofkapelle in Dresden, received international acclaim and was awarded the distinction "5 de Diapason" by the Diapason Magazine: "The G.A.P. Ensemble creates jewels of subtlety (…) These long underestimated pieces of Vivaldi's work have finally met their match."
In Spring 2023 the new album with works by Johann Wilhelm Wilms will released (coproduction with WDR).
read more