Directing team – Szemerédy and Parditka
"The Rhinegold" in Saarbrücken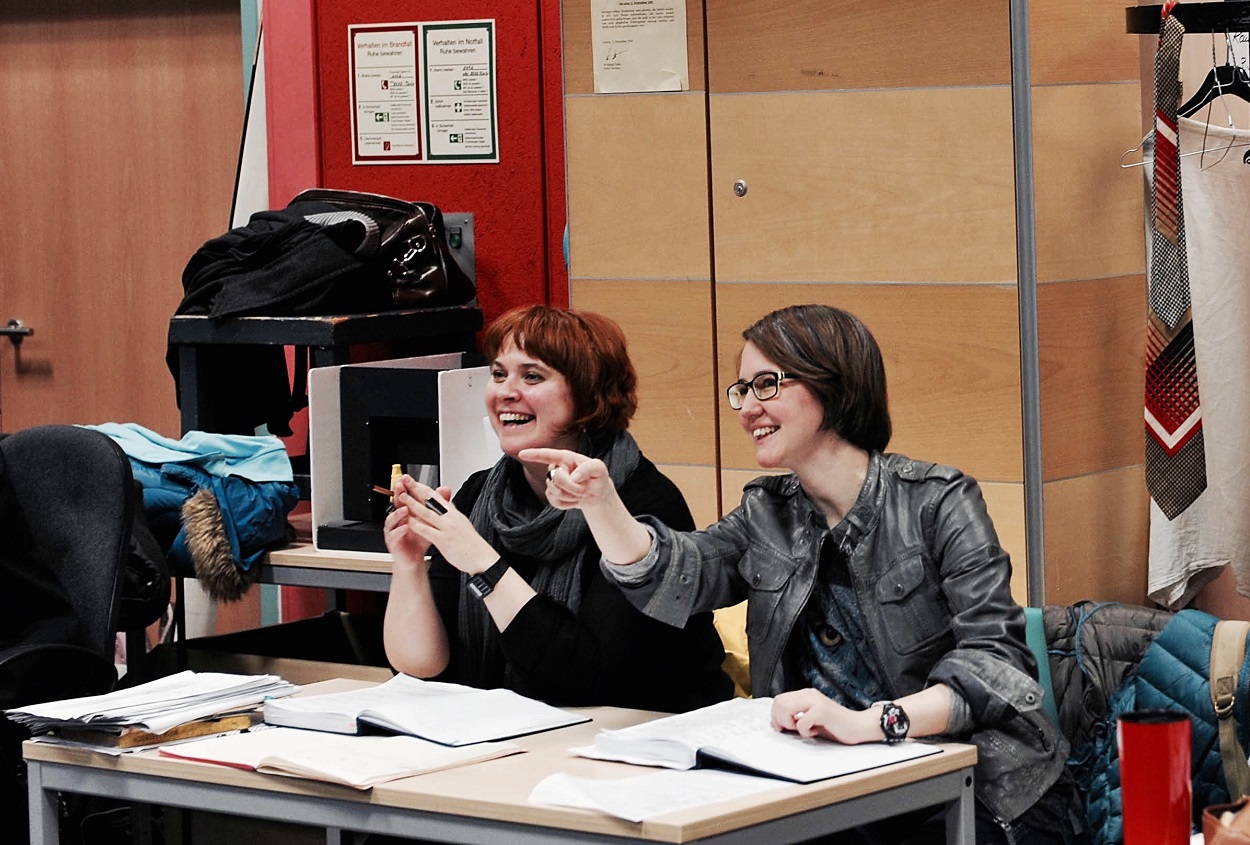 "The Rhinegold" in Saarbrücken
brief information
"The Rhinegold"
preliminary evening of the stage festival play "The Ring of the Nibelung" by Richard Wagner
The new Saarbrücken "Ring" by the Hungarian directors and stage designers Alexandra Szemerédy and Magdolna Parditka should have been premiered in March 2020, but could not take place as planned due to the corona-lockdown. All dates have been postponed.
The directing team does not have an easy stand in their home country, which makes them exciting contemplators of the Wagnerian world theatre, where greed meets omnipotence. A storm of peaks and images, sound magic and "highlighting all four corners": A "ring" is finally to be forged again in Saarbrücken.
The directing team Alexandra Szemerédy and Magdolna Parditka have been working closely together since their joint musical studies at the Béla Bartók Conservatory in Budapest. Since 2006 they have been developing unconventional stage concepts, directing and also equipping their productions themselves. In 2013 they were a nominated for the German Theatre Award "Der Faust".
www.magdolnaparditka.com // www.alexandraszemeredy.com
Duration: 150 min in German with German and French surtitles
cast
Musical direction: Sébastien Rouland
Production, stage design and costumes: Alexandra Szemerédy and Magdolna Parditka
Lighting design: André Fischer
Dramaturgy: Frederike Krüger
read more
Images & videos