Danae & Kiveli Dörken
CD-Projekt "Apollo & Dionysus"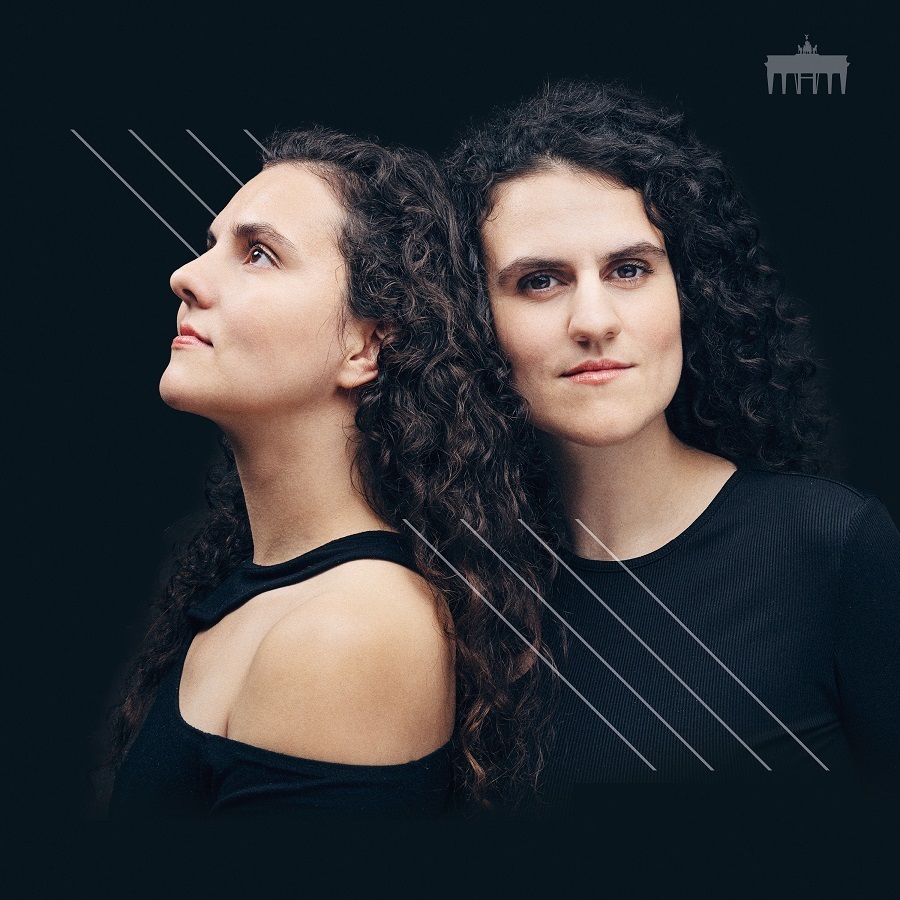 CD-Projekt "Apollo & Dionysus"
brief information
Two sisters on one instrument. Each an exceptional pianist in her own right with an individual temperament; together, an inseparable single entity with identical musical DNA.
Kiveli and Danae Dörken, an "orchestra of four hands" (Thüringische Landeszeitung), have been setting new benchmarks for years as a piano duo, both with their pianistic prowess (Kölner Stadt-Anzeiger: "a miracle of ease, charm and feeling") and their exceptional programmes.
With their album "Apollo & Dionysus" the German-Greek sisters Danae and Kiveli Dörken are now, after several successful solo and ensemble recordings, presenting their first joint piano duet album with works by Mendelssohn, de Falla, Brahms, Ravel, Mikis Theodorakis and others: a studio debut with a sophisticated concept and breathtaking virtuosity. During the summers of their childhood, their grandmother on Lesbos used to tell them stories of the Olympian gods. "And, like many Greek children, we also visited the Oracle of Delphi," recalls Kiveli, the younger of the two, "where we realised that a good decision always involves both divine characteristics: ratio and emotion."
These two poles of human existence – and particularly of artistic activity – are personified in Greek mythology by two gods: Apollo and Dionysus, sons of Zeus. The former stands for moderation, order and clarity, the latter for irrationality, chaos, amorphousness. And the two Dörken sisters see themselves as embodying this bipolarity.
The two German-Greek sisters also regularly show that they are a born duo in every regard with their quirky and informative podcast "The Sister Trill", joint education projects ("Rhapsody in School" and "Klassik hautnah" or "MO-TO Key"/Tonali) and the Molyvos International Music Festival, which they founded in 2015 on the island of Lesbos.
read more