Benedict Kloeckner
CD "Between Nostalgia and Revolution"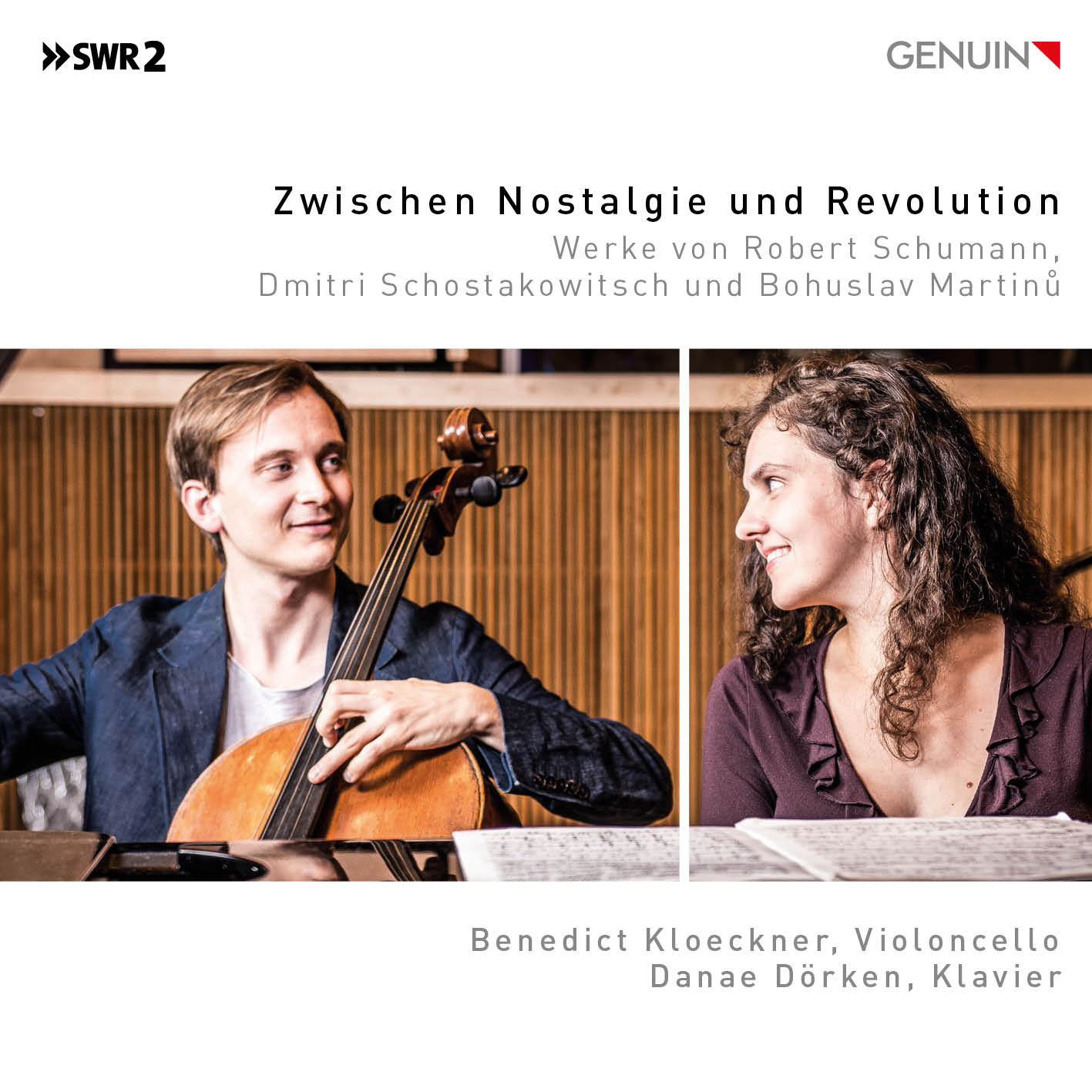 CD "Between Nostalgia and Revolution"
brief information
The cellist Benedict Kloeckner releases his first duo album with the pianist Danae Dörken. "Between Nostalgia and Revolution" (Genuin, Release date: July 5, 2019) features works by Robert Schumann, Dmitri Shostakovich and Bohuslav Martinů and showcases the duo's breathtaking ensemble sound that is characterised by their ability to oscillate between deep inwardness and exuberant playfulness.
"I will never forget that first moment when Danae and I began to play together. Her energy and sensitivity coupled with her ability to form the body of music in the moment evoked in me a feeling of ecstasy whenever we made music together. Ever since that first moment, I've felt like there has been an unspoken mutual understanding between us that can't be described in words." – The charm of the initial moment that blossomed into magical congeniality: in both the real and musical world there are but few encounters like this, between two individuals that just inherently seem to understand one another. Five years ago, cellist Benedict Kloeckner and pianist Danae Dörken experienced an encounter of that nature during their performance at the Festival in Mecklenburg Western-Pomerania. Since then they have become a highly anticipated duo of the New Generation in the classical music industry. As such, it could almost be considered overdue that these two acclaimed soloists and internationally active festival founders record an album as a duo. Kloeckner and Dörken are staunch advocates of musical time travel that commute between the past and contemporary, that cherish both the challenges of the known and unknown, in short, that identify somewhere Between Nostalgia and Revolution – the title of the duo's upcoming debut album.
Three pieces by Robert Schumann make up the musical backbone of the CD. Schumann himself is regarded as a foresighted artist who was always in search of the new, all the while respecting the traditions of his predecessors. "It has always been a dream of mine, in collaboration with Danae, to combine works by Schumann with compositions of the 20th century that reflect his spirit of innovation, his affinity for music of the past, especially for the work of Johann Sebastian Bach, and share his commitment to subtle expression", remarked Kloeckner.
read more