Alessio Pianelli
CD project "A Sicilian Traveller"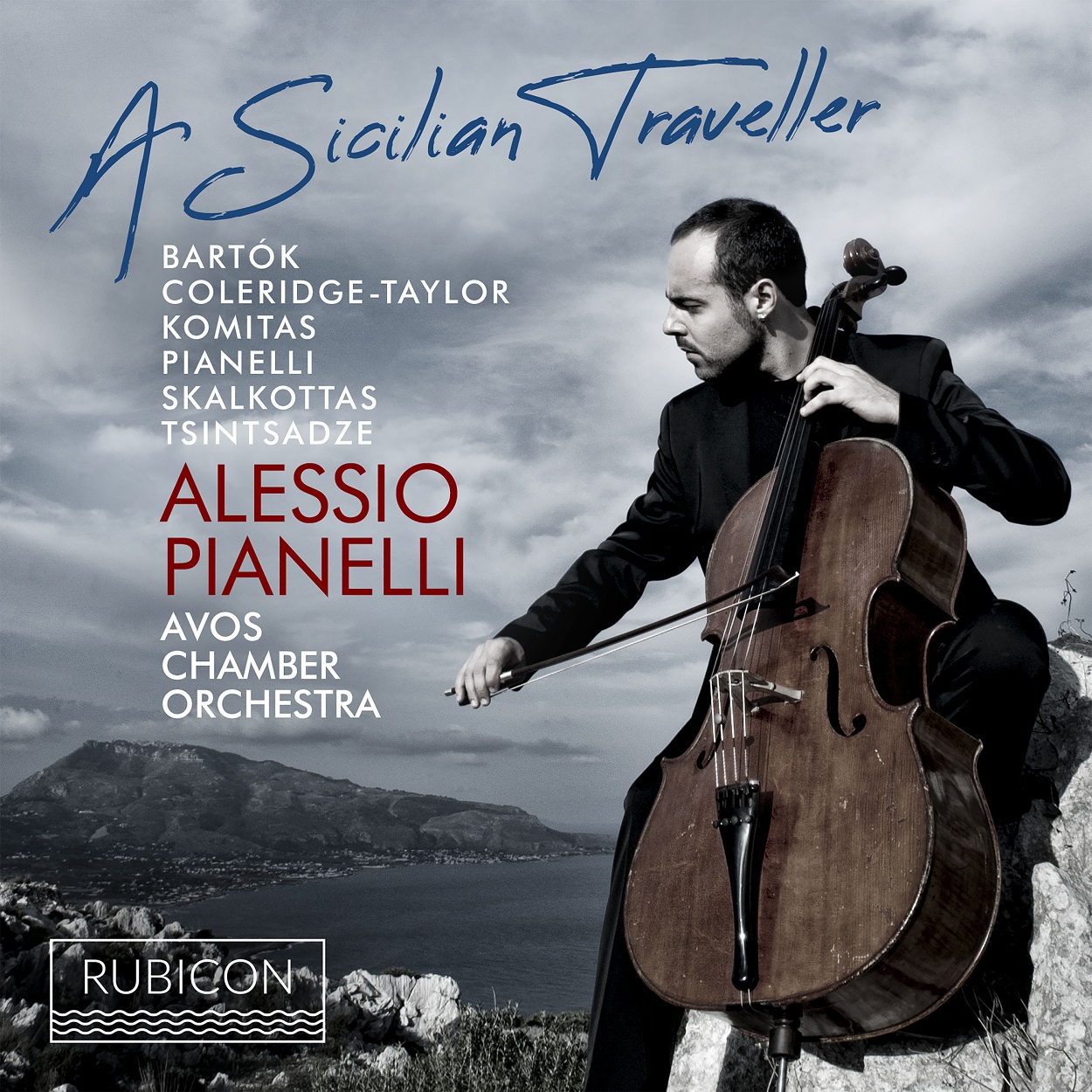 CD project "A Sicilian Traveller"
With his new album "A Sicilian Traveller", Italian cellist and composer Alessio Pianelli speaks directly from the soul and takes us on a very personal journey – through his own arrangements of selected works by Sulchan Tsintsadze, Vardapet Komitas, Samuel Coleridge-Taylor, Nikos Skalkottas, Béla Bartók and with works from his own pen. It is the longing for the physical experience and personal sublimation of new, different impressions beyond one's own pandemically prescribed home base that particularly concerns us all these days.
As a Sicilian himself, he grew up in a melting pot of cultures: "Sicilian culture is like a mosaic in which each piece of tile represents one of the many civilisations that have crossed the island over the centuries. Each tile has its original identity and at the same time contributes to a collective design that is greater than the sum of its parts."
And so Alessio Pianelli takes us on a very personal journey through the diversity of cultures, for which he rearranged the works he selected for solo cello and string orchestra: "I made each of the pieces part of my own identity, so that I can share them with sensitive listeners from my perspective, with an understanding and by no means authoritarian approach."
In the meantime, the Sicilian has received numerous awards as a cellist and composer, including a fellowship from the Borletti-Buitoni Trust. In his fourth solo album and ninth studio album, he undertakes a European journey with the Avos Chamber Orchestra, which he founded, leading from Georgia to Armenia, England, Greece and Romania and back to Sicily.
read more